Cables - Shop Cat6 Ethernet Cables, Cat5e Ethernet Cable, Cat5 Ethernet Cable, Fiber Optic Cables
---
---
You and Your Cat6 Ethernet Cables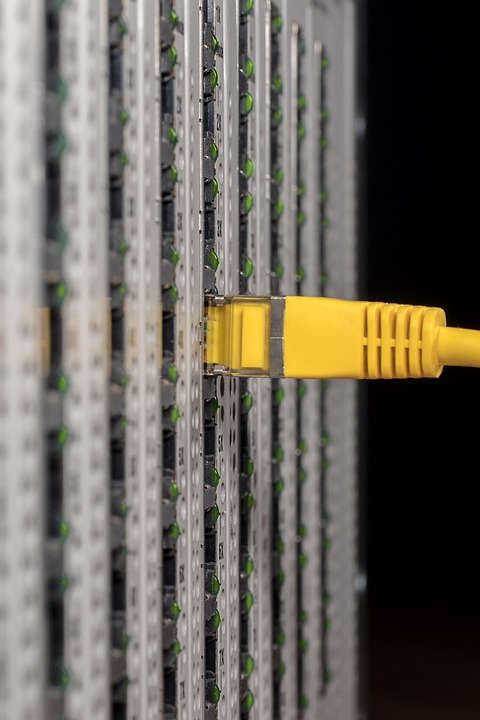 category6 network patch cables and cat6 ethernet cables
Cables.com stocks Datacomm Cat6 cables for use in every scenario, whether you're looking for indoor ethernet cable, outdoor ethernet cable, and booted or bootless connectors
by Vikas Dayal • January 31, 2023
Cat5e / Cat6 Cables, Custom Cables, Datacomm Cables, Network Patch Cables, Network Patch Cords
---
Category 6 network cables, also known as Cat6, are the industry standard for networking. The newer Cat6 standard ethernet cables offer up to twice the performance of Cat 5e cables or Category 5e cables, and are gigabit rated. Cables.com stocks Datacomm Cat6 cables for use in every scenario, whether you're looking for indoor ethernet cable, outdoor ethernet cable, and booted or bootless connectors. Learn more about the Category 6 ethernet cords Cables.com can offer you.
Category6 Ethernet Cables
If you're looking for a Cat6 network patch cable, odds are you're looking for a stable, up-to-date connection for your data network. In that case, Cables.com has the ethernet cables you need! Let's take a look at our wide selection of Category 6 cables and how they might suit your needs.
Our Cat6 cables are made in the USA, and built to last. Because all of them will work with POE (Power Over Ethernet), there's no need for any further connections or cabling. Once they're installed, all you have to do is enjoy your reliable, secure wireless connection.
Bootless or Booted Connections?
There are a number of circumstances that might influence whether or not you choose to purchase a Cat6 ethernet cable with a snagless boot. What are the pros and cons of a bootless ethernet cord? Regardless of their connection build, all of our Category 6 network patch cables are rated up to 550Mhz, fast enough for gigabit applications. They're constructed from 4 pairs of 24 AWG high quality 100% copper wire, and all RJ45 plugs used are 50 micron gold plated.
A patch cable with a snagless boot is the best fit for office VOIP and home data networks. The cable's boot will ensure a snug fit in all receptacles, which means that it should hold tight even if it's disturbed somewhat. Connect cable modems, routers, and switches without having to worry about your connection being disrupted! And the best part is, these Datacomm cables are covered by a lifetime warranty. Plug them in and forget about them, trusting that they'll reliably get the job done.
When would you prefer to purchase a cable without a boot? Surely you'd want to avoid the cable being damaged or dislodged, wouldn't you? But there's a good reason that these kinds of Category 6 cables are available on the market - namely, that they're an ideal fit for tight environments like high density network switches. These are the best cables to use in data centers, network cabinets, and offices. Like with our booted cables, these are covered by a lifetime warranty and are available in a variety of colors and lengths ranging from six inches all the way to 200 feet! You also have the option of building your own custom cable if you're looking for something more specific.
Plenum-rated Cables
What does it mean when a network patch cable is referred to as plenum-rated? In previous posts we've discussed plenum spaces, or spaces that are rarely seen or accessed, like those meant to run an HVAC system. A plenum space might mean the space above your office building's ceiling, for example. This is where plenum ethernet cables come in. These ethernet cords are made to burn more slowly in the event of a building fire, making them more safe than standard cables might be for installation in close spaces.
Shielded Category6 Ethernet Cable
Finally, you can choose between purchasing shielded or unshielded ethernet cable for your home or office network. While rated for the same high speeds as standard Cat6 cables, a network patch cable with shielded connections and conductors provides an insulation from noise and interference. This is ideal in the faster, more complicated networks of today. A shielded ethernet cord from Cables.com will ensure that your connection stays strong even in high-traffic, high density areas.
Buying in Bulk
What if you need a lot of ethernet cable for a home or business installation? Our ethernet cables are available in packs of 25 and 50, and can also be purchased in bulk. Whether you're shopping for yourself or your workplace, we have you covered.
Do you still have questions about ordering from Cables.com? Feel free to contact us through our web form, or email us at sales@cables.com! We're always eager to help.
SHOP NOW: Category 6 30awg slim jacket ethernet cables - Cat6 flat ethernet cables - Category6/6A Outdoor Cables
---