Cables - Shop Cat6 Ethernet Cables, Cat5e Ethernet Cable, Cat5 Ethernet Cable, Fiber Optic Cables
---
---
Multi Mode Fiber Optic Cable: OM3 and OM4 Fiber Optic Cables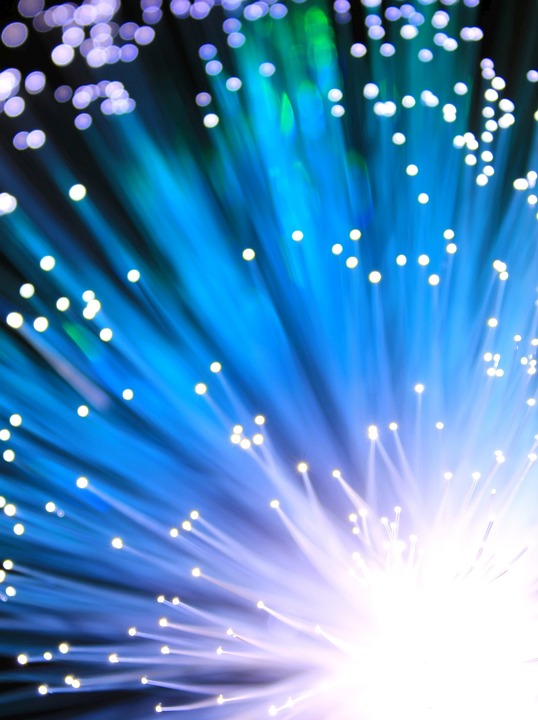 OM3 Fiber Optic Cable and OM4 Fiber Optic Cable, Fiber Optic Network Cables
Shop our selection of high-quality OM3 and OM4 Multi Mode Fiber Optic Cables
by Vikas Dayal • February 17, 2023
Custom Fiber Optic Cables, Datacomm Cables, Fiber Optic Cables, Network Patch Cables, Network Patch Cords, Patch Finder
---
In the past, we've talked about some of the key differences between single mode and multi mode fiber optic cables, namely as they apply to things like bandwidth. But are all multi mode fiber cables alike? Cables.com offers OM3 and OM4 fiber optic cables for purchase, and today we'll delve into what makes these cables different from each other.
OM3 vs OM4 Fiber Optic Cable
Multi mode fiber optic cables usually feature a standard aqua blue jacket, which might make them hard to distinguish from each other. Datacomm manufactures both our OM3 and OM4 cables in the US, and they're assembled using high-quality materials for optimum performance. But there are different types of multi mode fiber cables!
OM3 Fiber Optic Cable
What makes our OM3 fiber optic cords so special? They're constructed from aqua 50/125 riser rated jackets with a slim 2mm diameter, making them a great fit for dense network switches in data racks. Another plus is that they're fully compatible with both OM2 and OM4 fiber cables. Our OM3 cables feature high quality duplex connectors on either end, and they're available in a variety of connector configurations including LC to LC, LC to SC, LC to ST, and ST to ST. We also provide plenum-rated OM3 cables, which are self-extinguishing, flame retardant, and UV resistant.
But what about their signal strength? This is where the difference from OM4 cables is key. OM3 fiber optic cable is rated for 10GB up to 300 meters. They're capable of transmitting at speeds at 40GB up to 150 meters, or even 100GB up to 100 meters.
Are you looking for an OM3 Fiber optic cable with a boot? You can check out our 10GB Aqua Flex Boot Fiber Optic Cable, which can be safely bent up to 90 degrees at either end.
OM4 Fiber Optic Cable
Here's that key difference between OM3 fiber cables and OM4 fiber cables again: our OM4 fiber optic cords can achieve 40G performance over 150 meters, and 100G over 100 meters. Like our OM3 cables, these fiber patch cables are a big step up from copper cables. They're available in the same variety of configurations as the OM3 cables, but it's important to keep in mind that whichever cable you decide on for your data network, you'll always have the option of purchasing in custom colors and lengths from Cables.com.
OM4 fiber optic patch cords can be combined with OM3 cables in any network, panel, or data center environment. If it's a more sturdy cable you're looking for, Cables.com stocks OM4 LC to LC Armored Fiber Optic Patch Cables which are constructed at a rugged 3mm diameter for use in installations where they might be exposed to lots of dust, moisture, or rodents. It's important to us that you find a cable that will meet your needs and stand the test of time.
Still Have Questions?
Here at Cables.com, we're committed to taking the guesswork out of purchasing fiber optic cables for your home or business network. If you're still not sure of where to start, we're here to help! Our Quick Patch Finder was built with Network Cables in mind. It walks you through the step by step process of identifying a cable that might suit your needs. But if you still have doubts, feel free to Contact Us through our web form or shoot us an email at sales@cables.com. We look forward to hearing from you!
SHOP NOW: Bulk Fiber Optic Cable - LC to LC OM4 Plenum-Rated Aqua Fiber Optic Cable - LC to SC OM3 Fiber Optic Cables
---