Cables - Shop Cat6 Ethernet Cables, Cat5e Ethernet Cable, Cat5 Ethernet Cable, Fiber Optic Cables
---
---
What Power Cord Do I Need?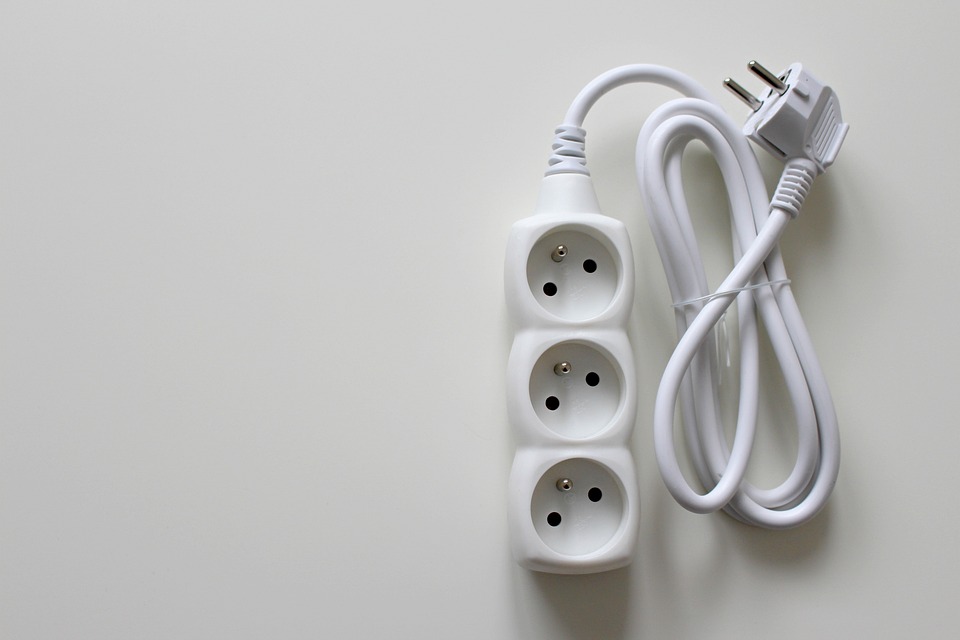 Power cables for a variety of functions.
There are many different kinds of power cords for a variety of functions.
by Vikas Dayal • February 21, 2023
Power Cords, Power Cables, Data Center, Custom Cables
---
There are many different kinds of power cords for a variety of functions, and it might be intimidating trying to figure out which one it is that you really need. Whether you're looking to power a data center or a home stereo system, it's important to know that you're getting the right power cable at the right price. Cables.com stocks a broad range of power cables for numerous applications, and we're confident that we have the right one for you.
What's the difference between a data center power cord, or the kind of power cable you'd use to operate a home appliance? What kind of cable would you use to charge your devices while traveling overseas? And what's the best cable to use to plug in a portable generator? Cables.com carries a wide variety of cables for any need you could imagine! Whether you're looking to plug in your stereo or a Cisco router, we're sure that we'll have what you need at an unbeatable quality for an excellent price.
Power Cables Based on Your Device
Data Center Power Cords
Many businesses depend on data centers for their operations, and it's important to be sure that the cables powering them are up for the job. Cables.com carries a broad range of data center cables, and we're confident that we have the right one for you. Let's look at a few examples.
Cables.com stocks IEC 320 C14 to 5-15 Power Cables and adapters. This includes our IEC 320 C14 to 2x NEMA 5-15R Splitter, which features an IEC 60320 C14 male plug and is rated for 10 amps and 18 awg.
We also have data center power cords that lock, securing the power supply to your essential electrical equipment like servers and computers.
These are only a few examples of the data center cables in our catalog, so you should be sure to look over all the options before figuring out what cable you need for your own network!
NEMA Power Cables
NEMA-rated power cords meet the standards set by the National Electrical Manufacturers Association. Our NEMA Power Cords come in different lengths, sizes, and configurations. You even have the option of selecting our NEMA 5-15p to C13 PC Power Cords featuring a rocking power switch, as well as locking 10A power cords. If you're worried about your power cords getting damaged due to cramped spaces necessitating bending cables to fit, you should consider an angled NEMA 5-15p to C13 power cable.
Our NEMA 620P to IEC320 C19 Power Cords are intended to connect a CPU to a 20A high-voltage wall outlet, UPS or power distribution unit. This cable is built with a heavy-duty jacket and 12awg conductors capable of handling 20 amp heavy loads.
These are only a few of our NEMA power cables, so be sure to check out the extensive variety of configurations available.
International Power Cables
Planning to travel overseas? Cables.com has you covered with power and data center cords for several countries, including Australia, Israel, and Taiwan. Don't wait until you arrive at your destination to purchase your conversion cable - there's a good chance you'll find yourself having to shell out for a low-quality, high-cost cord. Order from Cables.com, and you'll get a reasonably priced option! Many of our cables can even be shipped the same day they're ordered, which means you're more likely to have the cable you need when you need it.
Generator Power Cords
If you live in an area that commonly experiences power outages due to inclement weather, you know how important it is to keep your generator running reliably. Cables.com offers some of the best generator power cables out there at affordable prices. You can purchase our 30 amp 4-prong Generator Power Cord in a variety of lengths. These industrial-grade cables are UL 817 listed for peace of mind, so you can focus on the more important things after bad weather has blown through.
Still looking?
Despite the many different kinds and configurations of power cables available at Cables.com, we know there's a chance you were unable to find exactly what you were searching for. But that's no reason to give up! When you're shopping with us, you always have the option of purchasing a Custom Cable built to your specifications.
So don't hesitate to reach out to us using our web form, or send us an email at sales@cables.com!
We look forward to working with you.
SHOP NOW: Watertight Power Cords - Power Plug Adapters - Cisco Compatible Power Cords
---