Cables - Shop Cat6 Ethernet Cables, Cat5e Ethernet Cable, Cat5 Ethernet Cable, Fiber Optic Cables
---
---
Beyond Ethernet: More Network Patch Cables and Accessories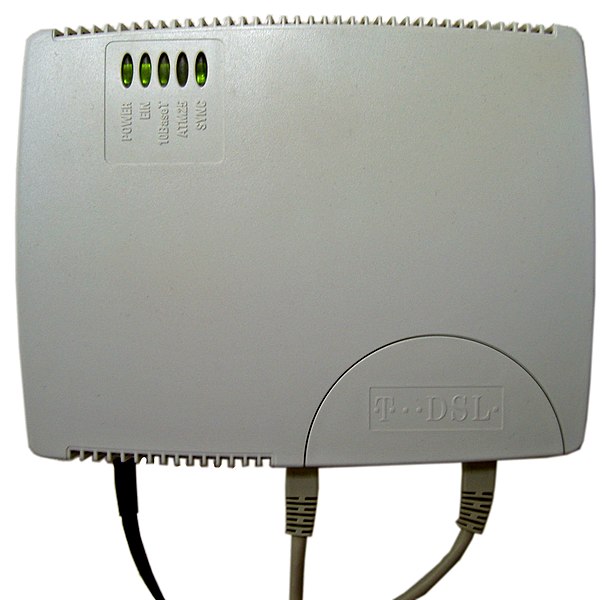 Category3 Telco Cables, Amphenol Telco Cables, DSL Modem Cables, and Ethernet Crossover Cables, and DS3 BNC Coaxial Cables
In addition to the more common Cat5e, Cat6, and Cat6A cables that you can find on Cables.com, we offer a variety of ethernet network accessories and options for expanding or improving your network.
by Vikas Dayal • February 14, 2023
Patch Finder, Network Patch Cords, Network Patch Cables, Datacomm Cables, Custom Cables, Cat5e / Cat6 Cables, Cables.com
---
Sometimes getting your home or office ethernet connection up and running is a little more complicated than "plug and play." You may need accessories or more equipment to keep your internet connection running at its very best, or you may need a different kind of cable than the standard categories 5e, 6, or 6A. What other kinds of network patch cables can you find at Cables.com? Let's take a look at our inventory, as well as some options for ordering custom cables to suit your needs.
More Than Ethernet Cables
In addition to the more common Cat5e, Cat6, and Cat6A cables that you can find on Cables.com, we offer a variety of ethernet network accessories and options for expanding or improving your network.
Cat3 Telco Cables
When would you need a Cat3 Telco cable for your home or office installation? These professional-grade 25 pair Cat3 cables are intended for high-volume applications that can require up to 25 data channels or phone lines. Our telco cables are constructed using a thick polyvinyl chloride sheathing, and they're available in a variety of configurations. Whether it's a male-to-female connection you need or hydras with RJ11 or RJ12 combinations, Cables.com has you covered. You can find our25 Pair Centronics Category 3 telco male to male 90 degrees cables, available in lengths from 5 to 100 feet. This cable's unshielded wire is rated for voice applications and features 90 degree male hoods. And if you're looking for shielded cable or a custom length, you can always Contact Us to discuss your particular needs!
DSL Modem Cables
DSL Modem cables are intended to transmit voice, data, and video together. They connect either an analog or digital modem to a standard wall jack used for telephones. These cables can be equipped with either RJ11 or RJ45 connectors, which are commonly used for standard telephones. Each DSL Modem Cord is wrapped in double lined for to reduce EMI, or electromagnetic interference. At Cables.com you can find our high-speed shielded RJ11 to RJ11 Modem Cable, as well as up to 25 feet of RJ11 and RJ45 Modem Shielded Cables.
Ethernet Crossover Cables
When would you require an ethernet crossover cable? These cables are used to connect computing devices together directly when they would otherwise be connected via a network switch, hub, or router; for example, when you need to directly connect two personal computers via their network interface controllers. You can purchase up to 25 feet of high-quality Datacomm crossover 5e 350 MHz RJ45 network patch cable here at Cables.com. You also have the option of purchasing this cable in multipacks or in bulk.
DS3 BNC Coaxial Cables
What is a DS3 Cable? A Digital Signal 3 (DS3) cable is a digital signal level 3 T-carrier, a T-carrier being part of a series of carrier systems intended for digital transmission of multiplexed phone calls. It uses 75ohm coaxial cable and BNC connectors. Our DS3 735a Coaxial Cables feature BNC male connecters and 26 awg (or American Wire Gage), and they're Plenum rated besides.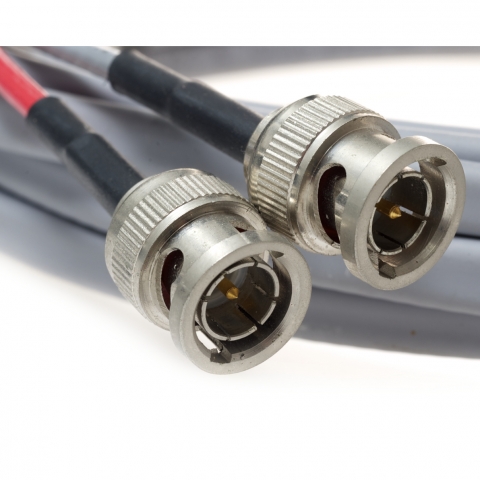 Amphenol Telco Cable
Finally, Cables.com offers the ability to custom-order 25-pair Telco or Amphenol cables built to your particular specifications. You can request these cables with a variety of configurations, with options for50 pin male or female connectors, 90 or 180 degree screw connectors, and PVC or plenum jackets. We know these kinds of projects are very time consuming and require a lot of labor, so you can count on us to get your cables shipped quickly directly to your job site.
Wow, that's a lot of options! You might be having difficulty figuring out exactly what it is you need for your data network. No worries - Cables.com is here to help. Check out our Quick Patch Finder for Network Cables and Power Cords. This handy tool will walk you through identifying the right cable for you.
We look forward to working with you!
SHOP NOW: Category6 Ethernet Cables - Category 3 25-Pair Telco Cables - Network Patch Cables in Spring Colors
---