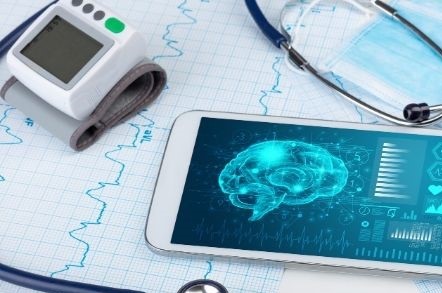 Information technology has revolutionized medicine. Gone are the days of paper files stored in bulky file cabinets and clipboards hanging at the end of hospital beds. Healthcare professionals use laptops and tablets daily to record, exchange, analyze, and research information. Hospital buildings and campuses increasingly are using smart technologies and the "internet of things" to monitor and regulate HVAC systems and elevators. The role of IT in supporting quality healthcare continues to expand and evolve each day.
Healthcare Information Management and Security
Probably the most prominent role of IT in supporting quality healthcare has been in the areas of information management, exchange, and security. According to the Office of the National Coordinator for Health Information Technology, health information exchange, made possible with healthcare information technology (or "HIT") makes healthcare more efficient and improves healthcare quality by reducing medical and medication errors.
Healthcare information technology enables quick access to patient records and history across complex and cooperating healthcare systems. Patients who need care from a variety of specialists or providers benefit when their providers have consistent information and when updates are available to every medical professional treating the patient. Maintaining electronic medical and health records ensures that patient information is accessible to the various healthcare professionals who need access to provide care and treatment.
Whenever a medical organization gathers and stores patient health information, security is a critical concern. Legal requirements under the Healthcare Insurance Portability and Accountability Act (HIPAA) mandate that healthcare providers protect patient information. IT has a major role in securing the privacy of patient information. HIT systems use date encryption, secure back-up, and monitoring systems to ensure confidentiality and to reduce vulnerability to cyberattacks and phishing. Training healthcare personnel about the duty to maintain patient privacy is critical to ensure that nonclinical employees as well as doctors and nurses observe and maintain the safeguards IT professionals have put in place.
Patient Portals and Telemedicine
New information technology systems have made communicating with healthcare professionals more convenient for patients. Most major healthcare systems and many private practices have adopted patient portal technology that allows patients to retrieve test results, ask questions, make appointments, and pay bills remotely.
Moreover, information technology makes telemedicine possible. When a patient can't get to a doctor or a specialist is thousands of miles away, information technology systems use telecommunication systems and specialized software to provide medical advice and care remotely and securely. This could include visiting with a patient via video or remotely monitoring a patient's condition and stepping in when necessary.
Predictive Medicine and Research
Information technology makes data analysis possible on a scale not previously attainable. More data means greater certainty about the effects of particular medicines, the likelihood of complications, and the tendencies of pathogens to affect various populations more or less severely. Data analysis helps public health officials track and respond to novel illnesses. It facilitates rapid test results and helps officials identify disease risks based on specific factors. Information technology has created a more personalized healthcare experience for patients and enables treatments based on individualized genetic profiles. Some treatments and medicines work differently for different people. Genetic analysis and databases that identify a better fit for one medication than another for individual patients depend on robust information technology infrastructure.
Advances in computing power have created the ability to make massive calculations more quickly than ever before. Solving medical mysteries, analyzing research results, and developing new treatments and medicines all depend on robust, interconnected information technology that can receive and transmit large amounts of data at high speeds. Upgraded networks and advances in computer chip technology have made previous inconceivably fast calculations a reality.
Smart Devices and Smart Buildings
Wearable devices do much more than count steps; they can monitor blood pressure, heart rate, and report changes in a patient's condition to their physician. Within hospital buildings and across healthcare campuses, smart devices and the internet of things help monitor building temperature, elevator use and condition, energy and water use, and other physical factors in buildings that can affect patient care.
Healthcare providers can move around these buildings using mobile devices to access hospital networks and patient information or to connect to available ports via Ethernet cables. IT supports quality healthcare by constructing, mapping, and connecting information networks using so-called structured cabling systems. Structured cabling makes it possible for hospitals and healthcare providers to rearrange their physical settings, move devices, and expand space without having to rewire their entire network. These systems run cables within walls, under floors and along ceilings to telecommunications rooms that then manage the distribution of network connections in that particular area of the building. These systems may use a variety of cables to connect devices to one another and users to the network, from fast fiber optic cables to bring internet services through entry points in the building to top standard Ethernet cables like cat6 cable. International standards exist that guide the creating of structured cabling systems and even set recommended lengths for Ethernet cables and the number of outlets or ports that should be available in various areas of a healthcare building to provide network access.
Augmented Reality
Quality healthcare depends on highly trained medical providers. One of the most exciting developments in information technology that supports quality healthcare is augmented reality. Augmented reality applications use projections, cameras, and sensors to superimpose digital information on the physical world. In healthcare, this means helping doctors and nurses visualize internal structures in the body—such as providing three-dimensional images of a patient's anatomy to a surgeon, or a map of a patient's veins to a nurse or lab technician who is tasked with drawing blood or starting an IV.
Augmented reality is different than virtual reality. Virtual reality creates a completely separate, 360° world. Augmented reality, on the other hand, overlays digital elements atop the actual real world. Best known for uses in games or exercise programs used through apps on mobile phones, augmented reality has serious healthcare benefits. Apps that enable augmented reality can pinpoint the location of nearby defibrillators or simulate certain eye conditions to help patients better describe symptoms they are experiencing to their eye doctor.
Information technology and healthcare information networks improve efficiency, lower costs, and provide better patient experiences.