Cables - Shop Cat6 Ethernet Cables, Cat5e Ethernet Cable, Cat5 Ethernet Cable, Fiber Optic Cables
---
---
Why Buy Shielded Cables?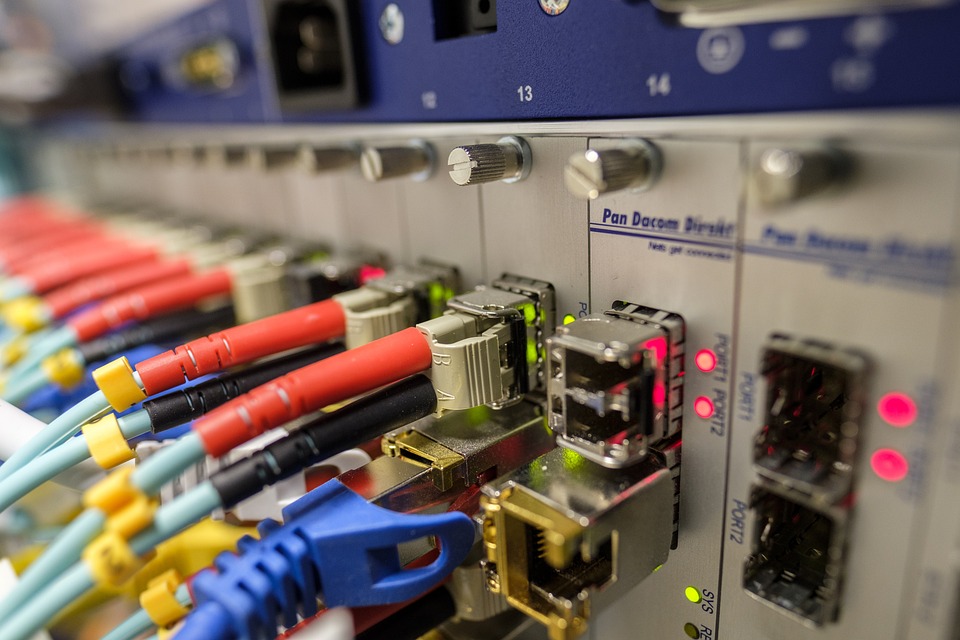 Buy Shielded Ethernet Cables to Protect Your Data Network From Interference
Shielded ethernet cables are ideal for data networks requiring an extra level of protection.
by Vikas Dayal • March 10, 2023
Cat5e / Cat6 Cables, Custom Cables, Network Patch Cables, Network Patch Cords
---
Cables.com stocks a broad variety of cables for a variety of needs, including hundreds of different colors, configurations, and more. This includes shielded ethernet cables, which are ideal for data networks requiring an extra level of protection. Whether you're buying cables for your home or office, you should consider whether shielded cables might be the right choice for you.
What Are Shielded Cables?
When you're purchasing cables for your home or office data network, you're no doubt looking to set up a reliable connection that is strong and clear. This is where shielded cables come into play. Shielded ethernet cables allow for an additional layer of protection between your network connection and outside interference caused by "cross talk" or "noise" that is prone to occurring when you have cables running side by side. This is a particular concern in complex network environments like larger data centers in office buildings with heavy machinery elevators, fluorescent lights, etc. - all things that generate a lot of EMI, or electromagnetic interference. This is where a shielded ethernet cable can make or break your connection, working to protect and enhance your cable's signal.
Shielded Cat6 Ethernet Cables
Cables.com's shielded Category 6 network patch cables have a 100% foil shield that will protect the copper strands inside the jacket. We've gone to great lengths to ensure that each cable is properly grounded, and that the shields are sufficiently secured by the drain wire. These cables come with snagless boots at either end, which are intended to protect the connectors as well. Our Cat6 shielded cables have been designed and manufactured with quality and longevity in mind. They operate at the same speed as our unshielded cables, which is 550Mhz.
Like most of our cables, you can order these in custom colors and configurations. That includes this black shielded Cat6 ethernet cable, which is available in lengths between 0.5 and 200 feet.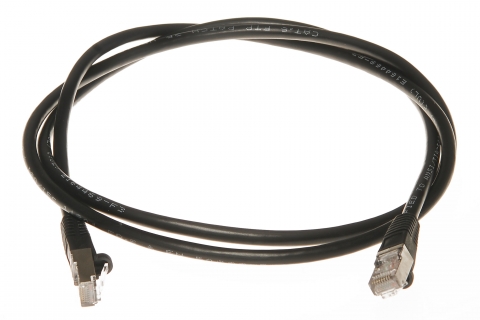 Shielded Cat5e Ethernet Cables
Category 5e cables are a must in environments that are noisy, or in which there are sources of EMI like high-voltage power cables in the vicinity. Today's computer networks are more complex than ever, but that doesn't mean you can't source cables that are both reliable and affordable.
Cables.com's shielded Cat5e network patch cords come in the same variety of colors and lengths as our Cat6 and Cat6a cables, with the option of purchasing custom cables besides. These snagless cables can operate at speeds up to 350Mhz - fast enough for gigabit applications. We never use CCA wire, only 100% bare copper wire, and our cables terminate in 50 micron gold-plated RJ45 plugs.
Cat6a Shielded Ethernet Cables
Finally, let's check out our fastest-running shielded ethernet cables - our shielded Category 6a cables. These cables are rated for speeds of a whopping 550Mhz or faster, fast enough for 10 gigabit applications. These cables are perfect for use with Office VOIP, data, and home networks. You can use them to connect cable modems, routers, switches, and more! The the best part is, they're covered by a lifetime warranty - plug them in and forget about them, confident that you've purchased the best cables available for your network's needs.
When you're buying from Cables.com, we want you to know that you're purchasing the best cables available for your job, at the most competitive prices. You'll always have the option of building a Custom Cable for your cables need, as well as purchasing in multi packs or in bulk.
If you have any questions, feel free to Contact Us using our webform, or email us at sales@cables.com.
SHOP NOW: Category 5e Shielded Outdoor Cable - Category 6 Outdoor Cables For Burial - Direct Burial Outdoor-Rated Fiber Optic Cable
---