Cables - Shop Cat6 Ethernet Cables, Cat5e Ethernet Cable, Cat5 Ethernet Cable, Fiber Optic Cables
---
---
What Are Hospital Grade Power Cords?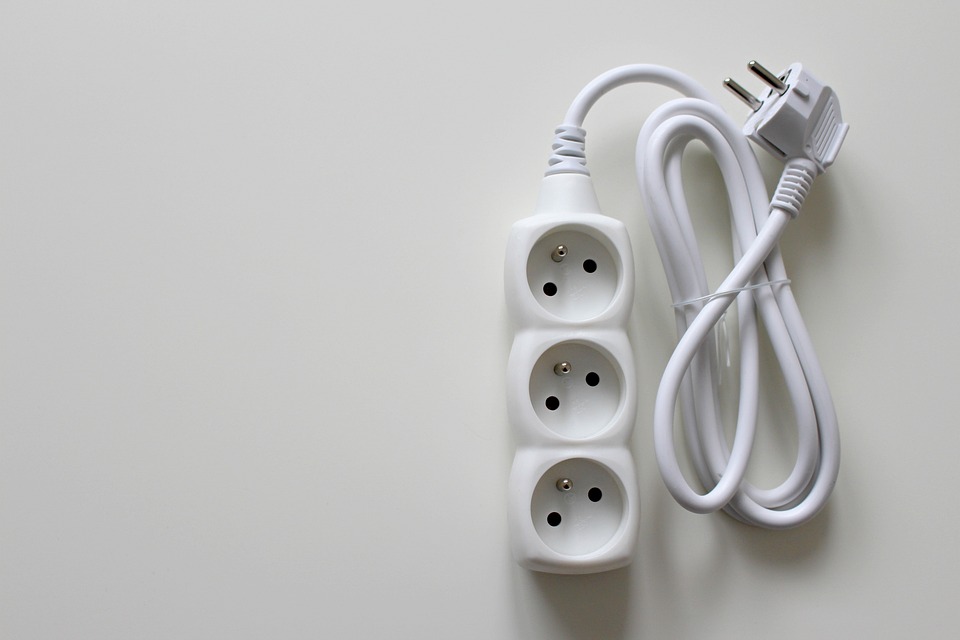 hospital-grade power cords and hospital-grade extension cables
Hospital-grade cables must be manufactured specifically for hospitals using the highest quality materials available.
by Vikas Dayal • March 14, 2023
Custom Cables, Power Cables, Power Cords
---
Power cords intended for use in hospitals and other medical settings must meet stringent requirements that wouldn't be expected of your garden variety power cords and cables. There are a number of factors that make hospital-grade power cables unique from other types of power cords. When having the best cable really counts, shop Cables.com.
What are Hospital Grade Power Cables?
Hospital-grade power cords are not your typical power cables. These extension cables are specialized to work at their best when lives are on the line, used in applications that demand a strong, reliable performance and long-lasting durability. This means that these specialized cords must be manufactured specifically for hospitals using the highest quality materials available.
One term you might encounter when browsing hospital grade power cables and extension cords is "green dot" cables, used in reference to the green dot found on 5-15 plug connectors. It's essential that these cables are purchased from reliable retailers with a reputation for consistent quality, which makes Cables.com a great place to start.
The green dot on these cables must be earned - it means that the cord itself must feature stronger pins and larger plug bodies in order to eliminate the risk of shock and withstand greater than usual pull forces, and it must meet UL 817 and CAN/CAS C22 standards. These specialized power cords and cables are often costly and difficult to source, but you can find them at Cables.com at competitive prices.
Our Hospital Grade Cables
Cables.com offers 5-15p to C13 hospital grade power cords that conform to the strictest standards for grounding, reliability, and durability in addition to meeting all NEMA and IEC requirements. Our cables are suitable for use for making 5-15p to C13 electrical connections in hospitals and other medical facility environments. They're rated for operation up to 125 volts and are available in 10, 13, and 15 amp varieties.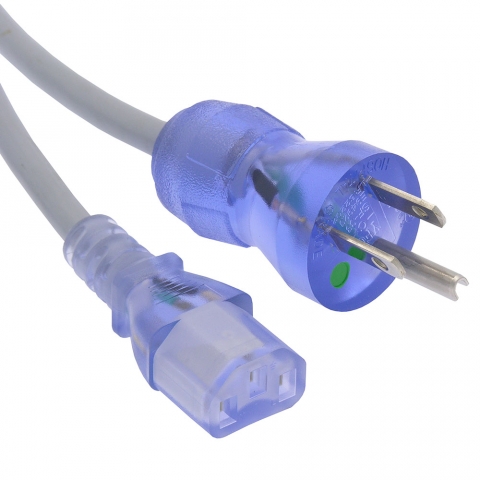 You also have the option to purchase our 5-15p to C13 right angled hospital grade cable, which is ideal for tight spaces like behind equipment or furniture.
Cables.com's 5-15p to 5-15r hospital extension cords are constructed with a sturdy 16 awg jacket in a bright orange color for easy visibility. These cables feature a NEMA 5-15 plug on one end and a NEMA 5-15 receptacle on the other. You can purchase these cords from our online catalog in lengths of 8 feet, 50 feet, and 75 feet.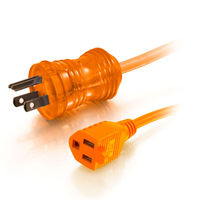 If it's a different length you're looking for, a less-common configuration, or a different color, you'll always have the option of ordering Custom Cables from Cables.com.
Hospital Grade Cable Accessories
In addition to these power cords, Cables.com also stocks additional cables and accessories that can be used in combination with our hospital-grade cables in medical environments. This includes L6-30P to 2x C13 Y-power splitters and multi-outlet hospital-grade 6 outlet power strips with fifteen feet of cable. And of course, our NEMA-certified cables can be used in conjunction with these hospital-specific cables as needed.
Buying from Cables.com
We're proud of the cables we make available at Cables.com, and we stand by their quality, which is why we offer secure shopping, easy returns within 30 days, and same-day shipping on orders received by 2 PM EST. In addition to custom cables, we also offer customers the option to purchase our cables in Bulk. Feel free to reach out to us through our web form, or send us an email at sales@cables.com.
SHOP NOW: NEMA 6-20 Power Cords - NEMA 5-20 Power Cords - NEMA 5-15P Extension Cords
---