Cables - Shop Cat6 Ethernet Cables, Cat5e Ethernet Cable, Cat5 Ethernet Cable, Fiber Optic Cables
---
Cables For Sale - Fiber Optic Cables, Network Cables, Outdoor Cables, Bulk Ethernet Cables, Cat6 Cables, Cat5 Cables, Cat5e Cables, Crypto Cables.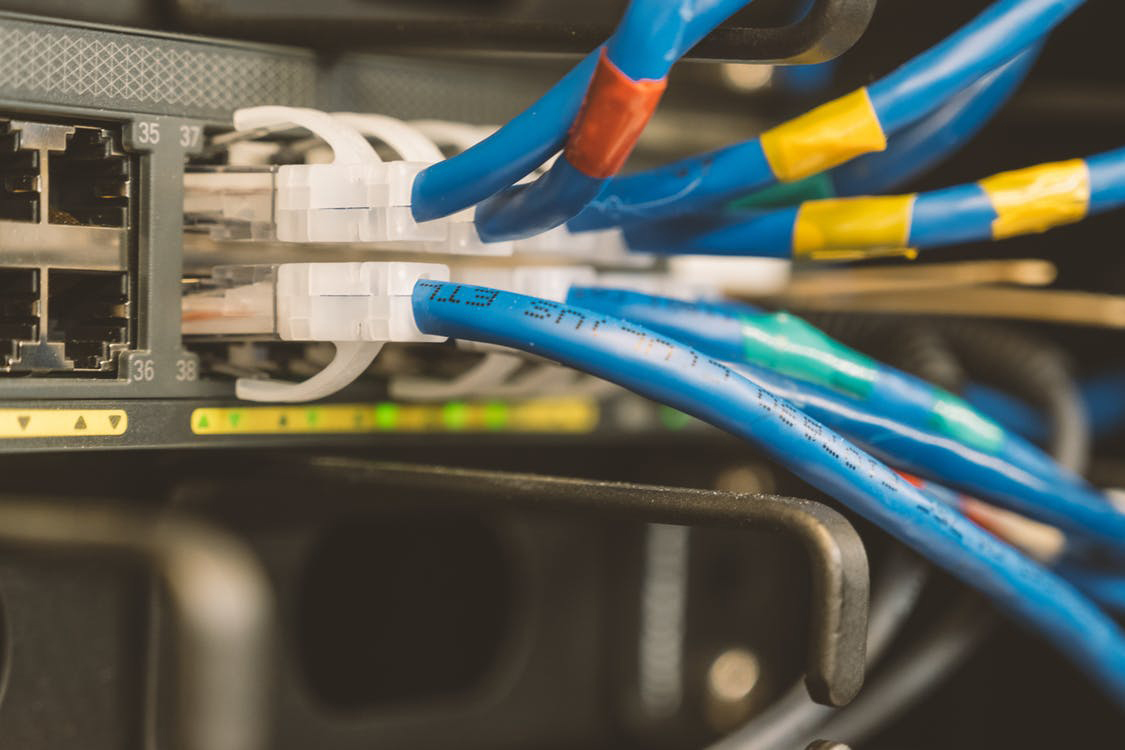 Outdoor-Rated Cat6 and Cat6a Ethernet Cables
Broadly speaking, cat6 ethernet cables are the industry standard for businesses and other organizations requiring high-speed, broadband Internet...
by Vikas Dayal • May 13, 2022
Custom Cables, Cat5e / Cat6 Cables
---
Businesses and organizations frequently choose to install hardwired ethernet connections (often using indoor and outdoor cat6 ethernet cables) for some or all of their computers. A couple of the most common reasons for this include enhanced security and requirements for dependable bandwidth and speed. However, even the physical location of the computer can play into the decision making if it might be difficult to reach with a Wi-Fi signal or if the function of nearby equipment might be disrupted by Wi-Fi or vice versa. For most all professional-grade ethernet installations, cat6 ethernet cables provide the best available bandwidth and connectivity. But even within this category of cables, decisions must still be made about the specifications of the cables needed for the project.
Broadly speaking, cat6 ethernet cables are the industry standard for businesses and other organizations requiring high-speed, broadband Internet connections. Depending on the length of the cable, they offer speeds up to 10 Gbps at bandwidths of 250 MHz for standard cat6 and 500 MHz for cat6a cabling. While they use the same four twisted pairs of copper conductors as their predecessor (the Cat5 cable), the 23-gauge wires have more and tighter twists which improve their performance and set them apart from previous generations of ethernet cables. The spline, a physical separator between the twisted pairs further reduces cross-talk (signal interference) between the conductors. The added cost of installing cat6 ethernet cables serves companies, government institutions and other organizations that need to keep up with ever-increasing speed and bandwidth requirements across all industries.

While not a separate category, cat6a ethernet cables offer additional advantages over standard cat6 wiring. The "a" in the name stands for "augmented" which certainly describes their performance. More tightly-wound twisted pairs of the copper conductors make cat6a wires thicker with more copper per inch. This doubles their frequency bandwidth to 500 MHz. They can support speeds of 10 Gbps for longer distances up to 330 feet. Though both cat6 and cat6a cables have RJ45 connectors at each end, these also must be rated for the performance levels expected from the cable to avoid canceling out its advantages. Commensurate with all this superior performance, cat6a cables are also more expensive.
Choosing between cat6 and cat6a cabling then comes down to a number of factors including expected amounts of traffic, necessary speeds, and the distance it will all have to travel through the cable. If 10 Gigabit Internet is far more than an organization typically requires, and speed and distance aren't large factors, cat6 ethernet cables can offer savings over cat6a cables. However, if one or more of those factors comes close to exceeding the performance offered by cat6, the extra investment in cat6a can help an organization avoid a necessary expensive upgrade in the near future.

Additional factors to consider when choosing the right ethernet cable for a project are all the environments where the cables will be installed. If any of the wiring will run beneath floors, above drop ceilings or within walls or other plenum spaces, plenum-rated cables should be chosen to reduce fire hazards. Additionally, only shielded, outdoor-rated cat6 or cat6a ethernet cables should be used for outdoor installations. Outdoor-rated cables that will be buried directly in the ground (as opposed to run through a sturdy waterproof conduit) should also be rated for direct burial. Our selection of shielded direct-bury cat6 and cat6a ethernet cables are made with rugged and durable LLDPE or HDPE jackets which are even tougher than PVC. Waterproof and UV resistant, they'll stand up to both weather and wildlife.

Once you've determined what types of cat6 ethernet cables you need, check out our selection as well as our custom cable-builder template. You can also give us a call with any questions or to place your order. Creating custom cables for both indoor and outdoor installations is our specialty, and we're never satisfied until you are.
SHOP OUTDOOR ETHERNET CABLES >>>
---