---
Shopping USB Cables at Cables.com
USB 2.0 and USB 3.0 Cables
USB cables and cords come in a variety of configurations and are used to connect devices with a USB connector
by Vikas Dayal • November 09, 2023
A/V Cables, Power Cables, USB 3.0 Cables
---
USB cables and cords come in a variety of configurations and are used to connect devices with a USB connector, such as printers and digital cameras to your laptop or computer.
What Are USB Cables?
USB stands for "Universal Serial Bus," and it's long been an industry standard not only to connect devices to each other, such as printers and digital cameras to your laptop or computer, but also for charging devices as well as for saving and/or transmitting data. If you've used an electronic device in recent history, you've almost certainly handled a USB cable. These days it's a good idea to have multiple options on hand, and maybe even duplicates so you're covered whether you need to connect at home, in your car, or at the office.
Initially designed and produced in 1996, USB 2.0 and 3.0 are the second and third major versions of the USB standard and among the most commonly used today. So what does this mean for you and your data? Cables.com carries a variety of USB 2.0 and 3.0 connectors compatible with tech items like printers and digital cameras for linking up with your laptop or home PC. USB 2.0 offers a maximum speed of 480 MBPS, while USB 3.0 cables are up to ten times faster with a maximum speed of 5 GBPS. While these are great speeds, you're probably more interested in which USB cords are compatible with your device.
Which USB Cable Do You Need?
There are different kinds of USB configurations, but some are more common than others. These include:
USB A Male to B Male - found in many printers,
USB A Male to A Female extender cables - which are used to connect two USB cables and if active, extends them beyond the standard of 5 meters or 16 feet, and finally,
USB A Male to A Male - which are used to connect two devices in order to transfer data between them.
Let's let's start with a standard USB 2.0 A Male to B Male connector. Though this is a more frequent pairing, Cables.com is able to offer these USB cords in lengths even longer than a standard 16 feet. This is because Cables.com's USB connecting cables are made with heavier gauge wire than other brands might use. You can also purchase 33 feet of 10M USB 2.0 active cable, which boasts a 28 awg conductor for data and a 24 awg conductor for power.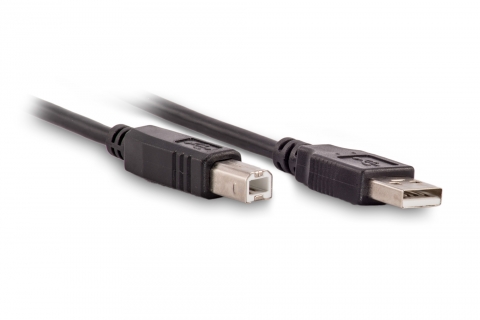 Datacomm offers USB 3.0 Connector, Extender and Micro USB Cables. In addition to the configurations seen in USB 2.0 cables, Cables.com stocks a USB 3.0 A Male to micro USB cable that's Galaxy S5-compatible for charging and syncing and acts as a plug-and-play cable for hard drive enclosures.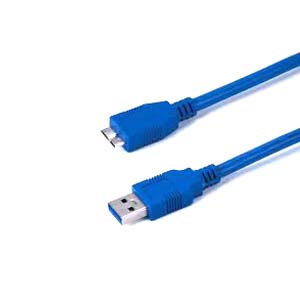 Cables.com also stocks the latest USB 3.1 generation 2 cables. They feature a Type A male connector on one end and and a Type C male connector on the other. The reversible Type C connector allows you to connect your cable with either side facing up, and to charge USB Type C enabled devices including the Nintendo Switch, newer generation Kindle tablets, and Bluetooth keyboards.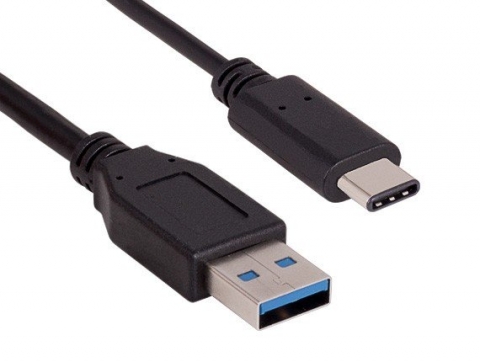 Shopping USB Cables at Cables.com
When you come to us for your cables, we want you to get exactly what you're looking for, even if it isn't available on our online catalog. You can contact us about a Custom Cable order based on your particular need, including color, length, and configuration. Email us at sales@cables.com with any questions you might have! We look forward to hearing from you.
SHOP NOW: USB Adapters - USB 2.0 A to Mini B Cable - USB KVM Cables
---