Cables - Shop Cat6 Ethernet Cables, Cat5e Ethernet Cable, Cat5 Ethernet Cable, Fiber Optic Cables
---
---
Network Cables for Outdoor Installation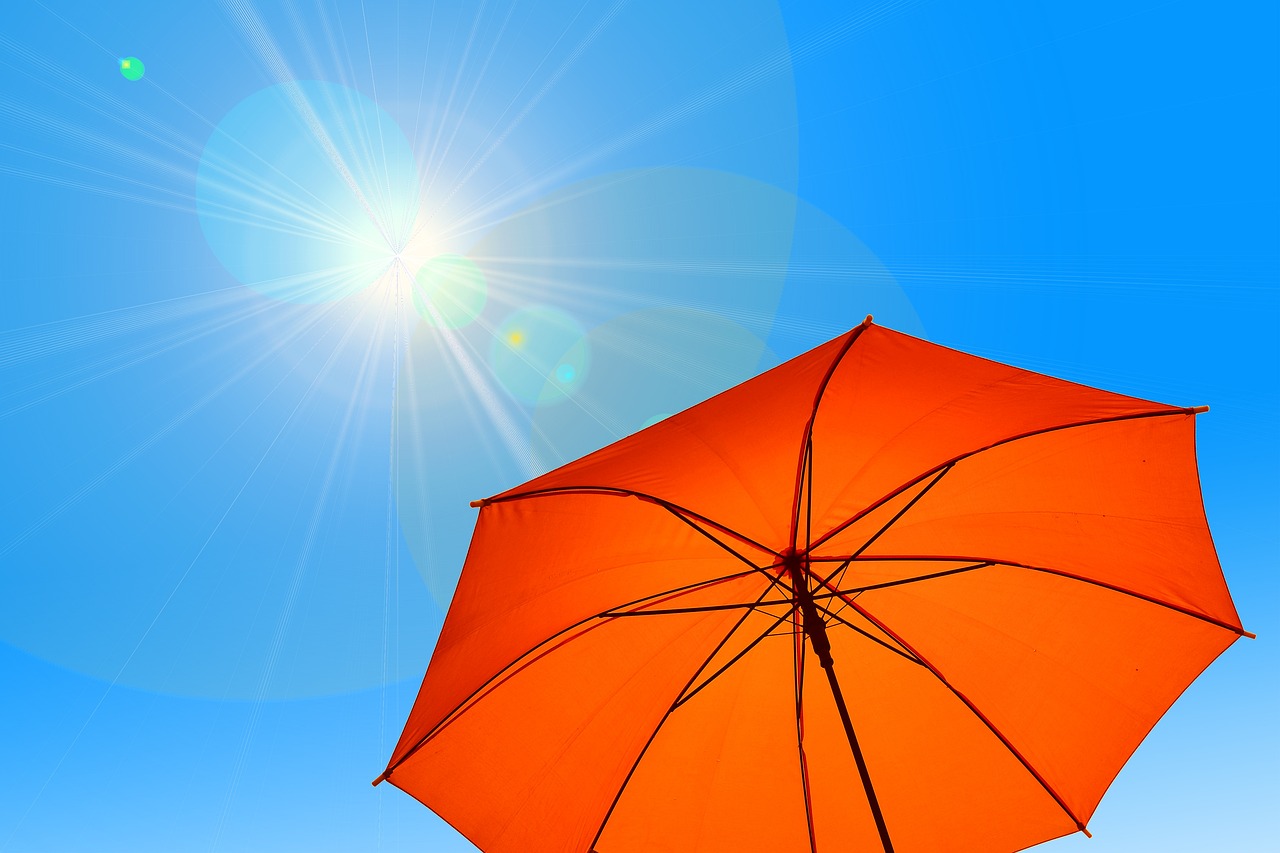 Outdoor Fiber Optic Cable, Outdoor Network Patch Cables
Outdoor cables must be made of sturdy, high-quality materials in order to withstand the elements. When you're shopping for an outdoor cable, you want something reliable to stand the elements without sacrificing connectivity
by Vikas Dayal • August 29, 2023
Cat5e / Cat6 Cables, Fiber Optic Cables, Network Patch Cables, Network Patch Cords
---
Outdoor cables must be made of sturdy, high-quality materials in order to withstand the elements. When you're shopping for an outdoor cable, you want something reliable to stand the elements without sacrificing connectivity. Cables.com stocks a variety of network cables meant for outdoor installation without worrying about signal strength or quality.
Cables.com carries a broad selection of outdoor ethernet cables, outdoor fiber optic cables, and more. We provide only the best quality cables, so our buyers know they can make a purchase that will run for a long time and work just as well as it did the day it was installed. Let's take a look at some of the outdoor cables we've made available and learn more about why you should consider shopping Cables.com!
Outdoor Fiber Optic Cables
Fiber optic cables are on the cutting edge of data transmission. But are they safe to install outdoors? Fiber optic cables contain hair-fine lengths of glass cable in order to transmit data, and it's easy to see where you might be worried about running a cable with glass fiber where it'll be exposed to the elements. You might even be concerned about such a cable being too fragile for direct burial.
Luckily, there's no need to sacrifice speed or connectivity if you need to run an outdoor fiber optic cable. Cables.com stocks both multi mode and single mode fiber optic cables that are built to weather the elements. Our LC to LC OM3 Direct Burial Duplex Multimode Fiber Cable, for example, is direct burial rated for easy installation outdoors, and it features high quality duplex LC connectors on both ends. This 10gb OM3 rated fiber optic cable is factory tested to ensure that it meets out standards, but we recommend giving it a quick test before running it outside.
If it's a single mode fiber optic cable you require due to a need for higher bandwidth, Cables.com has you covered. Like the OM3 multi mode cable we mentioned above, this OS2 Single Mode Duplex Fiber Cable is rated for direct burial and you can count on it to keep your connection strong and steady.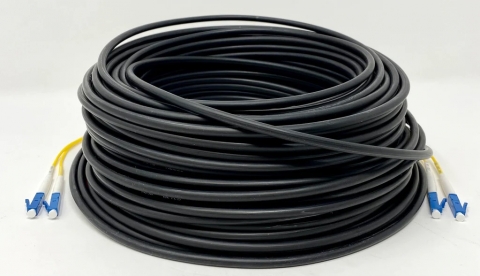 Once your cable is installed, though, you don't have to worry about interference from burrowing creatures - the cable's sturdy jacket is made to withstand punishment from pests, UV light, and rain.
Outdoor Network Patch Cables
Cables.com offers a wide assortment of quality Datacomm ethernet cables in variety of configurations that are sure to meet your needs.
If you're looking to install copper rather than fiber optic cable, take a look at our Cat6 Outdoor UV resistant Waterproof Shielded Ethernet Cable for Direct Burial. This sturdy cable is built with the ability to run signal over long distances in mind. It consists of a 23 AWG solid bare copper core and a UV-rated LSZH (low smoke, zero halogen) PVC jacket. This means that its jacket while this jacket isn't fireproof, it is expected to emit limited smoke and no halogen when exposed to high sources of heat, whether that means a fire or even just bright sunlight. Furthermore, since this ethernet cord is constructed with a shielded cable and connectors right here in the USA you won't have to worry about interference with your signal transmission!
Like the Cat6 network patch cable above, our Cat5e Outdoor UV Resistant Waterproof Shielded Direct Burial Ethernet Cable is made with consistent exposure to the elements in mind. It features the same 24 AWG bare copper wire for superior signal delivery as well as RJ45 male connectors on both ends, and it's an ideal solution for jobs that require the signal to be transmitted outdoors and over long distances.
And of course, we carry Cat6a Outdoor UV Resistant Waterproof Shielded Direct Burial Ethernet Cables too!
Still Searching?
If you haven't found exactly what you're looking for in an outdoor cable yet, there's no need to worry! Cables.com won't let you walk away empty handed. Whatever configuration you require, you always have the option of building your own Custom Cable. You can CONTACT US using our web form, call us toll free at 1-800-372-3725, or email us at sales@cables.com.
Happy shopping!
SHOP NOW: LC to LC OM1 4 Strand Direct Burial Duplex Multimode Fiber Cable - Outdoor Cat6A Ethernet Cable - Outdoor-rated RG6 Coaxial Cables
---