Cables - Shop Cat6 Ethernet Cables, Cat5e Ethernet Cable, Cat5 Ethernet Cable, Fiber Optic Cables
---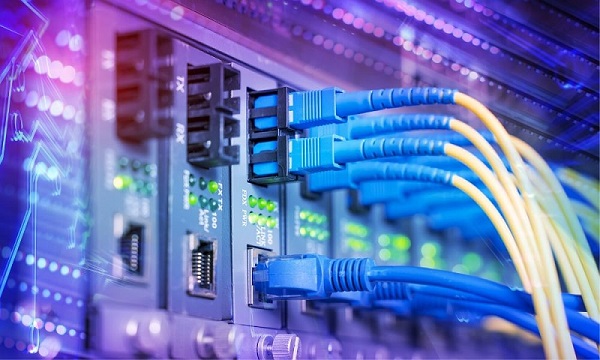 Most people know fiber optic cable carries information using light, but few understand exactly how. Satisfy your curiosity. Learn how fiber optic cable works.
by VIKAS DAYAL • January 28, 2020
Fiber Optic Cables, Data Center, Custom Fiber Optic Cables
---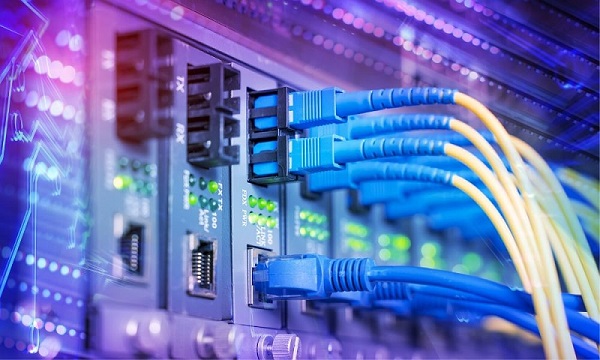 If you ever heard or used the expression, "bouncing off the walls," you're ahead of the game in understanding how fiber optic cable works. Essentially, fiber optic cable uses a tiny tube, about the diameter of a human hair, made out of very pure glass. This hair-thin tube, or "core," of the cable is inside another glass tube called the "cladding." Electronic signals, encoded by a transmitter into bursts of light, travel down the inner tube, bouncing off the walls as they go. The light travels down the cable at a shallow angle, which causes it to bounce off the core's walls instead of just shining right through the glass. The outer tube is made of a different kind of glass than the core that has a different refractive index. It won't absorb the light or let it escape, so it keeps the light signal from "leaking" out of the core. This containment of the light signal within the glass fiber is called "total internal reflection."
If you think of shining a light down a curved hallway lined with mirrors, you'll get the idea of light bouncing its way along a pathway. The light will reflect off the mirrors and be visible at the other end of the curved hall, even if you can't see "the light at the end of the tunnel" from where you stand. Scientists and engineers use this analogy frequently to explain how fiber optic cable works to a general audience.
The fiber optic cable carries the signal to the cable's endpoint, and a receiver uses a detector or photoelectric cell to convert the pulses of light back into the bits of information.
Fiber optic cables use different "modes" to transmit the light signal. Single-mode cable uses a very thin core that transmits light straight down the core. Phone, cable TV, and Internet signals usually use big bundles of single-mode fibers, which can carry signals longer distances before they need amplification.
Multi-mode fiber optic cable is bigger, and light can travel through it in various paths. These can't carry signals very far, so they're usually used to connect computer networks to each other.
Here at Cables.com, we offer 5 different multi-mode fiber optic cable options:
Fiber optic cables can carry much more data than copper at much faster speeds. Originally developed for medical uses to provide a means to see inside the body without surgery, fiber optic cables now dominate telecommunications.
---