Cables - Shop Cat6 Ethernet Cables, Cat5e Ethernet Cable, Cat5 Ethernet Cable, Fiber Optic Cables
---
Cables For Sale - Fiber Optic Cables, Network Cables, Outdoor Cables, Bulk Ethernet Cables, Cat6 Cables, Cat5 Cables, Cat5e Cables, Crypto Cables.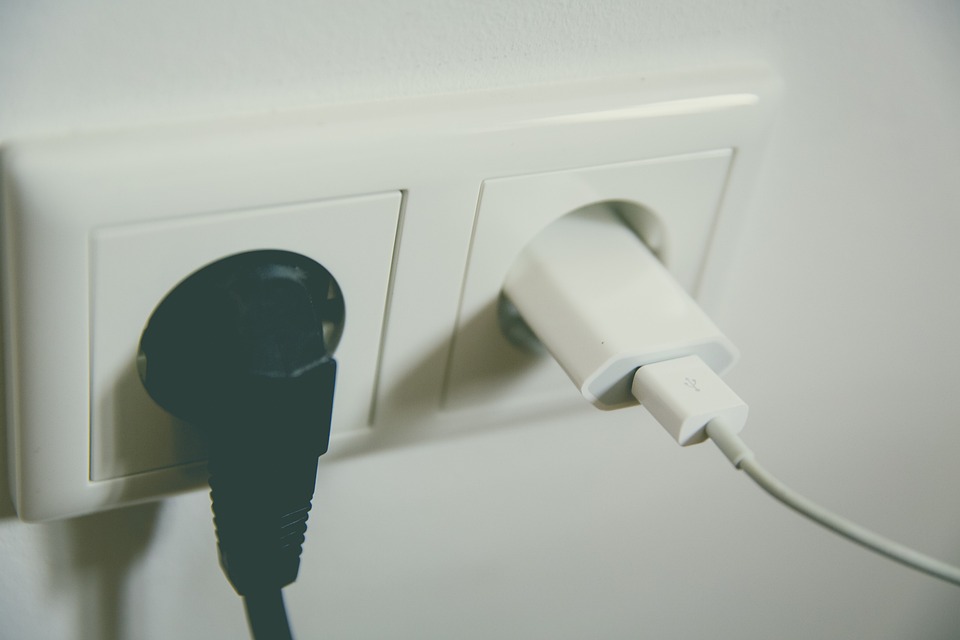 power cords and network cables resistant to damage
Cables.com stocks power cables that can withstand the elements and other sources of potential damage.
by Vikas Dayal • January 03, 2023
Cables.com, Cat5e / Cat6 Cables, Custom Cables, Network Patch Cables, Network Patch Cords, Power Cables, Power Cords
---
Some types of cables are more resistant to wear and tear than others, and it's important to know that the network cable or power cord you choose to purchase will have a long, stable operating life. Cables.com stocks power cables that can withstand the elements and other sources of potential damage, as well as devices made for gauging the reliability of your cable and helping you determine when it's time to upgrade. Cables.com is with you for every step of the process!
Identifying and Replacing Damaged Power Cords and Network Cables
In previous blogs, we've discussed the risks damaged power cords can present for your devices and home. A damaged cable can result in a ruined device, loss of data, and even personal harm, so it's important to know that you've sourced your cords and cables from a reliable provider like Cables.com. A reputable cable supplier, like Cables.com, will have stringent safety measures and requirements in place, ensuring that you are getting a quality product.
When you consider the perils of a faulty cable, the first thing that likely comes to mind is a damaged power cable. Besides running the risk of frying a perfectly-good device, there's always fear of personal injury as well. A good cable provides a solid connection and is constructed with a wear-and-tear resistant jacket that will hold up to everyday strain that might result from handling or jostling. Cables.com's IEC320 C19 to C20 PDU 16 Amp Power Cords are globally certified and UL listed. This means that they hold up to UL standards, having undergone stringent testing and met international standards for safety, performance, quality, environmental impact, and regulatory compliance. Their 20 Amp jackets are rated for optimal performance under critical conditions, which means that you can trust that they'll get the job done safely and efficiently.
What about cables you can't see? How can you trust that they're holding up to strain out of sight? Let's take a look at Cables.com's Plenum-rated cables next. "Plenum spaces" refers to mostly inaccessible, non-habitable areas within homes or other buildings: namely, the spaces above drop ceilings, beneath flooring, within walls, ventilation and ductwork are all plenum spaces. These cables are best known for being resistant to fire damage. You can find our 5e Plenum-rated network patch cable intended for ceiling installation in a variety of lengths as well as custom colors. Cables.com also stocks high-speed 24awg Plenum HDMI cables, which are intended to run inside walls and adhere to fire codes.
You should also consider your outdoor cables. "Out of sight, out of mind" is a dangerous mindset when it comes to outdoor cables. They're vulnerable to damage from the weather (rain and sun). so it's essential that the cables you purchase for outdoor use are ready for that. Luckily, Cables.com carries a variety of outdoor UV resistant waterproof cables like this Cat6 cable! Our outdoor direct burial ethernet cables can provide crystal clear signal transmission and are resistant to wear from burrowing rodents, and like all of our cables can be purchased in custom colors or in bulk.
How can you tell when your cable is due for replacement? In addition to reliable cables, Cables.com also lists a variety of testers and tools for assessing the quality of your network connections as well as their power.
Still unsure what the safest, most trustworthy cable is best for you? Cables.com is on hand for consultation on all your cables-shopping needs, so feel free to contact us for further assistance! We look forward to hearing from you.
SHOP NOW: L5-15 Watertight Extension Cords rated for 15A - Shielded Burial Outdoor-rated Cat6 cables - 50 feet Outdoor-rated Extension Power Cord
---