Cables - Shop Cat6 Ethernet Cables, Cat5e Ethernet Cable, Cat5 Ethernet Cable, Fiber Optic Cables
---
---
Custom Cable & Bulk Cable Orders at Cables.com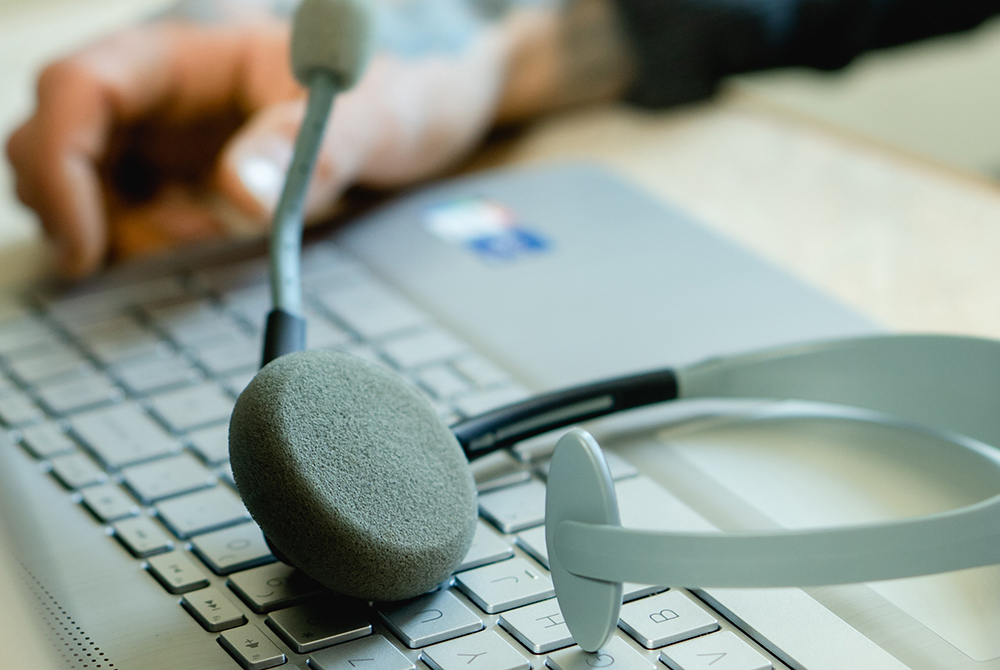 Quick Patch Finder & Custom Cable Builder Tools
We serve customers of every kind, with everything from small, single-item orders to large industrial-sized quantities of custom bulk cables and...
by Vikas Dayal • June 10, 2022
Power Cables, Network Patch Cables, Patch Finder, Fiber Optic Cables, Custom Cables, Custom Fiber Optic Cables, Cat5e / Cat6 Cables, Cables.com News and Information
---
At cables.com when we say creating custom cables is our specialty, we mean it. In all our years in business, we've had the opportunity to serve customers of every kind, with everything from small, single-item orders to large industrial-sized quantities of custom bulk cables and everything in between.
In addition to all kinds of orders, we enjoy working with all kinds of customers, from those who would rather browse our website selection of data and power cables (and conduct their transactions 100% online) to those who prefer to work directly with our customer service department to determine what they need and place their order. We welcome the opportunity to serve all our customers no matter the size of their order or the way they prefer to shop with us.
For those who prefer online shopping, you'll find the cables.com website especially user friendly and easy to navigate. Product categories including fiber optic cables, networking cables, crypto mining cables and more are listed both across the top-level menu and in more detail down the left side of the page. Our site also offers several unique tools to help you find what you need without ever having to talk to a person if you don't want to.
Quick Patch Finder – One of the first things you'll see when you log onto cables.com is our quick patch finder, an excellent tool to help you figure out exactly the fiber optic patch cable, ethernet cord or power cable you need without wading through products categories and pages. With our quick patch finder, you can quickly and conveniently identify the type of cord you're looking for and choose the length you need. As a final step, you'll pick from a selection of color options. If we don't have it immediately in our inventory, chances are excellent we can build a custom cable to your specifications.
Custom Cable Builder – Speaking of custom cables, another excellent, easy-to-use tool you'll find on cables.com is our custom cable builder. With this tool, you'll pick from cat5 and cat6 ethernet cables, fiber optic cables, coaxial cables, or a selection of other types to start from, name the specifications for use, such as indoor or outdoor, shielded or appropriate for plenum spaces, etc., and choose the type of connector you need for each end of the cable. For nearly all types of cables, you can also choose the color and add custom labeling you'd like printed on the cord. Input the quantity to get an instant online quote for your order, with the option to add it to the online cart and check out right away in most cases.
Need to order cables in bulk. You can do this right from the website as well, with many types of cables and power cords offered on our bulk orders page. Depending on what you need, you may even find it among our convenient bulk packs including five, 10 or 15 each of some of our most popular lengths and configurations.
If, on the other hand, you'd rather skip the website and speak directly with our helpful customer service, we're happy to answer any questions you may have and help you determine what kind of cables you need for your project or installation. Enlisting our help is not only a matter of convenience, but may also help ensure functionality and even safety if the cables need to be installed outdoors or buried underground. Just as important as proper shielding for outdoor cables, installations in plenum spaces, such as within walls and flooring, also need to meet certain safety standards to avoid fire hazards and air pollution. If you're feeling at all uncertain about the building codes or safety requirements for the cables you're ordering, please contact our customer service directly. It's always better to be safe than sorry.
Whether you choose to place your order online or speak with a customer service agent, you can expect the highest level of service and quality from cables.com. Custom cables and bulk cables are not our only specialty. We pride ourselves on excellent customer service with easy returns and guaranteed satisfaction. Take advantage of our vast selection, helpful online tools and friendly, knowledgeable customer service team when you partner with us for your next project.
---