Cables - Shop Cat6 Ethernet Cables, Cat5e Ethernet Cable, Cat5 Ethernet Cable, Fiber Optic Cables
---
---
Indoor / Outdoor Shielded Cables & Shielded Cables for Burial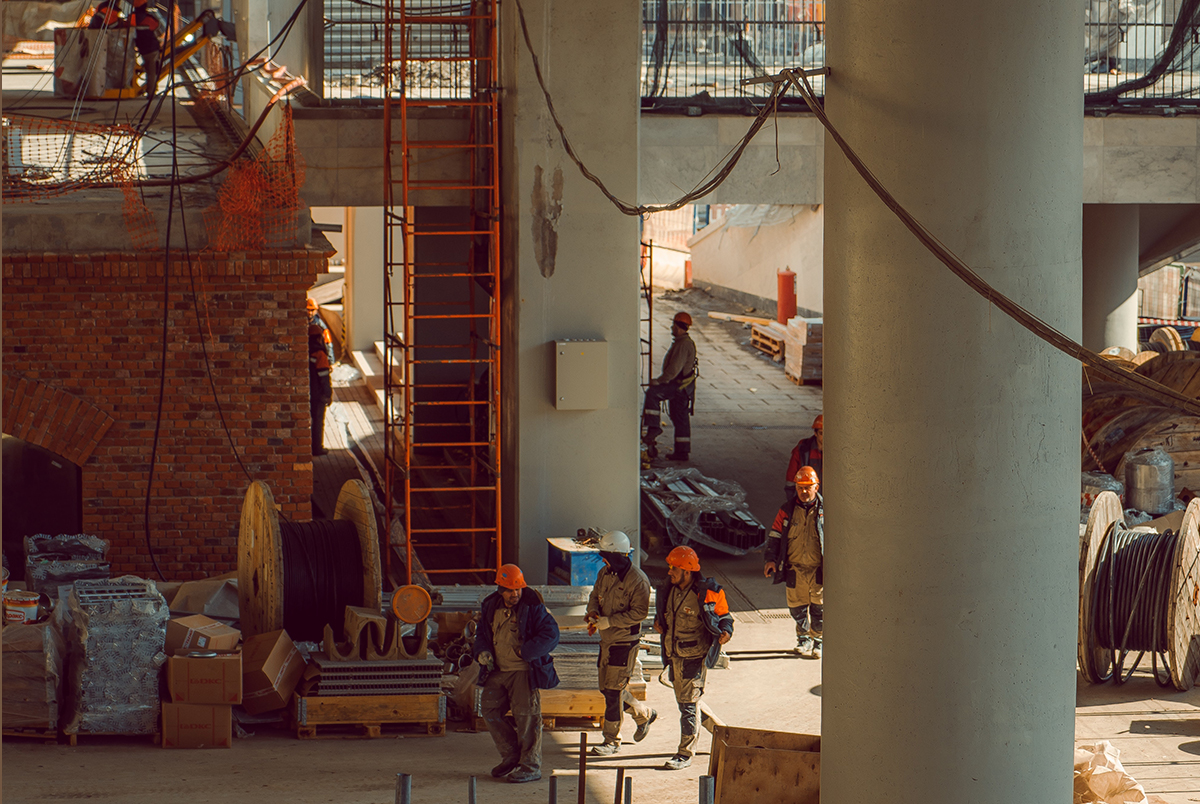 Shielded Cables - Cables.com
Shielded cables offer the durability required for installation outdoors and underground. Indoor shielded cables guard against electromagnetic interference
by Vikas Dayal • June 17, 2022
Fiber Optic Cables, Cat5e / Cat6 Cables
---
Shielded ethernet cables and shielded fiber optic cables offer the rugged durability required for data cable installations outdoors and even underground. In addition to outdoor cables and burial-rated shielded cables, indoor shielded cables guard against electromagnetic interference in high-density, indoor installations or in business and industrial environments operating fluorescent lighting, elevators, large machinery or other heavy equipment.
The images that come to our minds when we think of Internet and data cables are most likely the tangles of wires behind the connected devices in our homes such as desktop computers, printers and Internet TVs. Or perhaps we imagine a crowded networking panel in a company's server room. However, for all the fiber optic and networking cables we do see, there are plenty that operate largely out of sight and out of mind. These shielded outdoor cables and cables suitable for burial carry the internet signals between buildings or for part of its journey from the internet service provider to many end users.
Shielded outdoor cables and shielded cables for burial allow Internet data cables to be installed without the additional expense of running an equal length of conduit to protect the wire. Shielded ethernet cables, for example, are waterproof and UV-rated to withstand years of exposure to sunlight and the elements. The cables' heavy, durable jacket materials guard against deterioration from exposure to weather and wildlife. Our shielded ethernet cables rated for burial installation are manufactured with rugged LLDPE or CMX jackets, even tougher than traditional PVC. Still, if you think harsh outdoor environments are the only type of installations requiring the use of shielded cables, think again.
In addition to shielding that protects ethernet cables or fiber optic outdoor cables, some types of shielded cables offer protection of a different kind. EMI or electromagnetic interference can affect performance in indoor installations when many cables operate in close proximity. EMI between cables, also known as "alien cross talk" or "noise" can degrade the quality of the signal and decrease overall performance of the cables.

Neighboring cables aren't the only source of EMI either. Environments common to business and manufacturing, including buildings housing heavy machinery, office buildings or high-rises with one or more elevators, and even the fluorescent lighting common in many, if not most, business environments, can generate EMI. Indoor shielded cables protect against EMI interference in these situations, so networking cables can continue to operate at their optimum bandwidth and speed.

Hearing all the benefits of shielded cables, it might seem like a good idea to choose them for every installation, even indoors and regardless of whether EMI is likely to be a significant consideration. However, if this were true, traditional (unshielded) cables would've gone off the market years ago. The additional cost of purchasing shielded cables leads the savvy project planner or contractor to determine exactly what portion of the wiring needed for the installation should be shielded, and how much unshielded cable can perform just as well, while helping to reduce overall costs. If you need more information about what factors to consider when making this determination, check out our post from January, 2020, "Shielded vs. Unshielded Ethernet Cable."

Shielded data cables, including shielded networking cables, offer the same speed and bandwidth as their unshielded counterparts. However, shielded cables maintain their functionality for years in both indoor and outdoor environments that would challenge, if not destroy, an unshielded cable. While representing a greater financial investment, shielded cables pay for themselves in time, either weathering the elements in rugged, outdoor environments or maintaining optimum performance levels in high-EMI indoor environments.
Shop now for shielded cables rated for indoor, outdoor and burial installations.
Related Posts and Information
---