Cables - Shop Cat6 Ethernet Cables, Cat5e Ethernet Cable, Cat5 Ethernet Cable, Fiber Optic Cables
---
---
Buying Outdoor Ethernet Cables Built to Last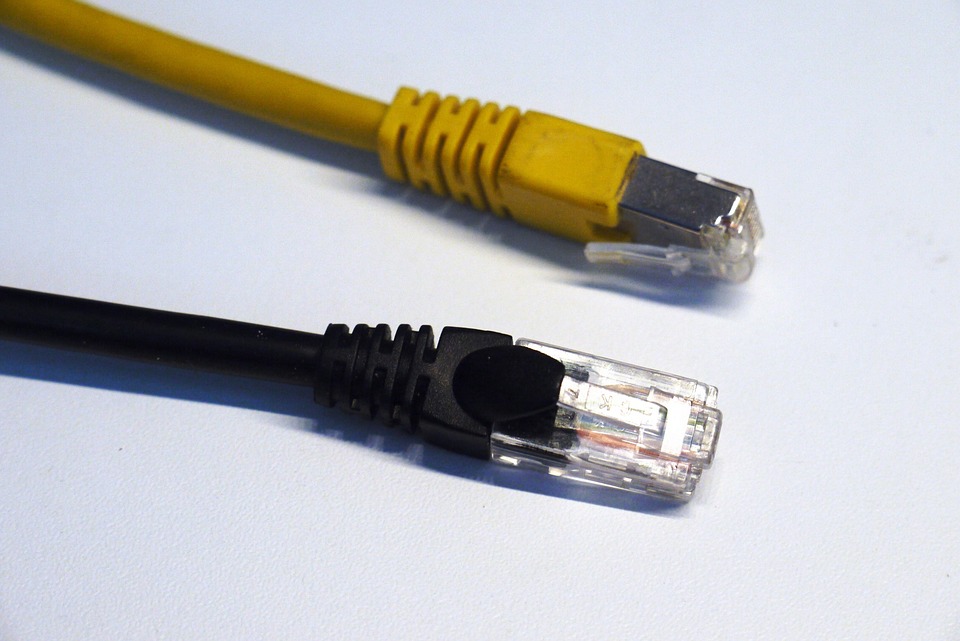 shielded ethernet cables and cords for outdoor installation and burial
Buy quality outdoor ethernet cables at Cables.com
by Vikas Dayal • January 24, 2023
Datacomm Cables, Custom Cables, Cables.com, Network Patch Cables
---
Common sense says that a network cable that runs outdoors will have to put up with a lot of wear and tear, so it's important to find one that will last. Outdoor network patch cables will face abuse from the elements and increased opportunities for damage or disconnection, posing a very real threat to your data center, whether it's a home gaming setup or a place of business. Cables.com's Datacomm cables tick off all the boxes and are available in a variety of configurations that make them the right solution for your data needs.
What is a good outdoor ethernet cable?
A good ethernet cable for outdoor use needs to meet a few requirements: it should be sturdy enough to resist weather and pest disruption without compromising the strength or speed of your connection. Cables.com stocks Datacomm cables that can handle those responsibilities. You can purchase 5e, 6, and 6a outdoor cables at competitive prices in a variety of configurations, with the option of creating a custom cable order if necessary. But let's take a look at what you can purchase directly from our online shop. Consider our outdoor cat6 shielded ethernet cable for burial. This cable is available from between 25 and 450 in length, and its high quality HPDE jacket is superior to PVC, which makes it more likely to survive exposure to the elements for many years whether they're installed in your backyard or in a factory setting. These outdoor ethernet cords are built with RJ45 connectors and 550 Mhz rated wire. It's also animal and rodent resistant, so it should be safe from damage from any burrowing pests like mice or moles.
Our outdoor 6a cables are gigabit rated at 10 gps, waterproof, and UV protected. They can also support POE and VOIP. When you need to run the best quality cable with the highest bandwidth outdoors, Datacomm's shielded 6a ethernet cords for direct burial are just what you're looking for. This cable is manufactured with 24 awg solid copper wire and LSZH PVC, and as it consists of a shielded cable and connectors it's less vulnerable to interference in signal transmission from EMI, or electromagnetic interference. And it was proudly made in the USA!
Cables.com also carries 5e outdoor shielded ethernet cables, which are rated for 350Mhz for optimal transmission of your signal both indoors and out. These cables are available in lengths between 25 and 325 feet, with waterproof, rugged LLDPE jackets that will last underground or exposed to the elements for many years.
We even carry quad shield outdoor RG6 coaxial cables, one of the best coaxial cables for 4K. Commonly purchased lengths for this cable include 25 and 150ft, but you can purchase it in lengths all the way up to 400ft if that's what you need. It contains the same solid bare copper core as our ethernet cables, with a female connector.
Once again, if none of the cables above meet your specific requirements, you always have the option of placing an order for custom cables with Cables.com. Our goal is to meet your cables-shopping need. If you're looking to buy multiple cables, we offer multipacks and bulk pricing on many of our cables so you can be sure you'll have enough for the job.
As always, we're here to help if you have any questions about making an order with Cables.com. You can reach us by phone at 1-800-372-3725, or through our online web form.
Happy shopping!
---