Cables - Shop Cat6 Ethernet Cables, Cat5e Ethernet Cable, Cat5 Ethernet Cable, Fiber Optic Cables
---
---
Signs and Symptoms of a Bad HDMI Cable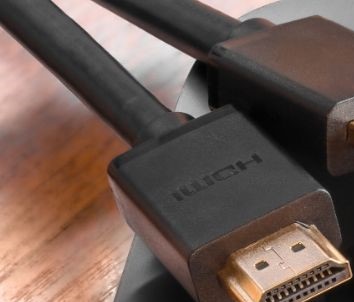 HDMI cables connect DVD players and game consoles to high-definition monitors or TVs. Learn about issues that indicate your HDMI cable has gone bad.
by VIKAS DAYAL • February 04, 2020
HDMI Cables, Audio/Video Cables, A/V Cables
---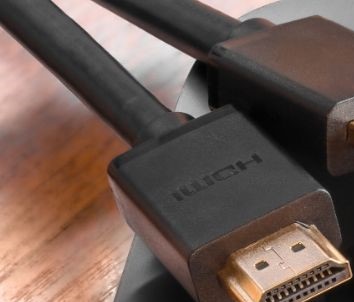 When they were first introduced, HDMI cables were a huge leap forward. Because they can carry both audio and video signals, HDMI cables reduced the number of separate cables and connections needed for multimedia devices to send and receive signals, allowing you to control many devices with one remote. HDMI cables also handle what's called "handshake" information, which is designed to protect copyrighted materials. Handshake information also transmits data about the types of components connected to the HDMI cable and their various abilities and limitations.
Cables and connections can wear out or endure damage from heavy use, coiling, and bending or when you roughly connect and disconnect them multiple times. When your video and audio quality begin to suffer, the cable might be the cause. Before you get too worked up about missing the latest episode of your favorite binge-worthy show, you can take a few simple steps to see if your HDMI cable might be the culprit for the poor-quality picture and sound. Common problems that may be signs or symptoms of a bad HDMI cable include:
"Shooting stars" or sparkling in the picture
Fuzzy or blurry picture
No picture or intermittent picture
No sound or intermittent sound
Weird colors in the picture
Remotes don't work
If you notice any of these problems, the problem might lie with the cable itself or with the device and its connections. Turn everything off, disconnect the HDMI cable, and inspect the pins in the connector. If they're not bent or broken, look at the port on the back of your device. Does the cable you're using fit snugly? Sometime the cover on the end of the cable is a little too big. Although these ports should allow a good connection between your cable and device, they may vary a little bit. If the pins all look OK, try plugging the cable into a different connection on your device. Turn everything back on, select the new port as the input, and see what happens. This might solve the problem. If it doesn't, look to see if your cable is tightly coiled or bent, and gently unfurl it. If that works, you might consider getting a shorter cable, since the excess length is unnecessary to connect your devices.
If uncoiling the cable doesn't work, try another cable—some DVD players and TVs still have separate component cables to connect video and audio. If you still have these cables, connect the devices that way and see what happens. If it works, you know the problem doesn't lie with the devices. Next, try a different HDMI cable if you have one handy. Some cables may work in one device and not another because the connection of cable to port is better.
Make sure your software on all your connected devices is up to date. Updates can disrupt the "handshake" between devices. Check your device manufacturer's website to see if they're fielding complaints about or posting fixes to recent software updates. You may find a clue that the signs and symptoms of a bad HDMI cable you're experiencing were caused by incompatibility from an update.
Powering off your system and turning it back on might fix the problem. You could also play with turning on your devices in a different order—sometimes the devices or remotes want everything to go in a sequence. If neither of these fixes work, it may be time to buy some new HDMI cables. Here at Cables.com, we can help you choose the right cable for your devices and devise a configuration that will reduce the odds of a cable wearing out before its time.
---