Cables - Shop Cat6 Ethernet Cables, Cat5e Ethernet Cable, Cat5 Ethernet Cable, Fiber Optic Cables
---
---
Outdoor Networking Cables and More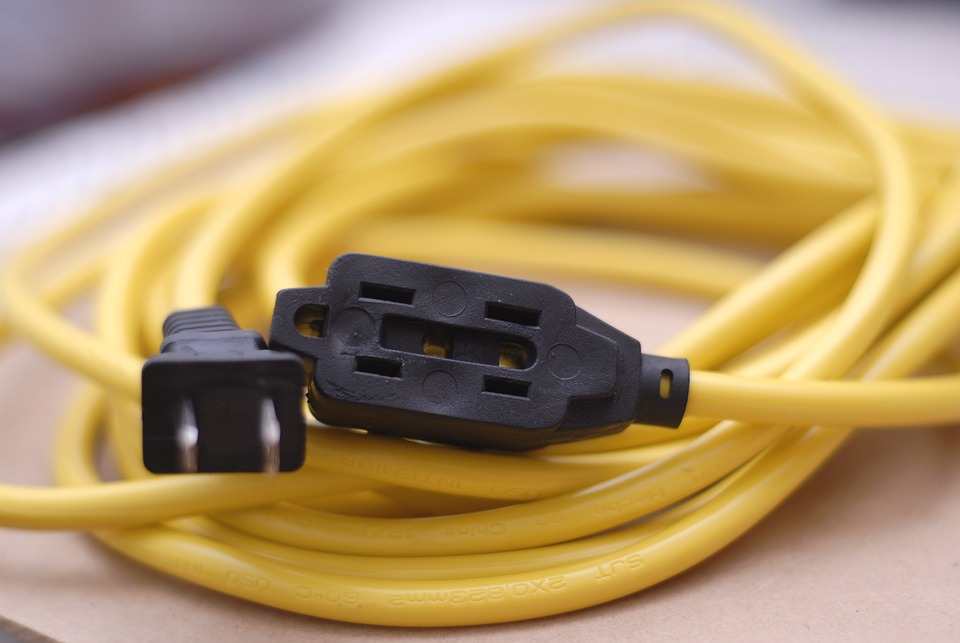 Outdoor networking cables, outdoor RG6 coaxial cables, and outdoor power cords
When you're shopping for an outdoor cable, you want something reliable to stand the elements without sacrificing power or connectivity.
by Vikas Dayal • March 31, 2023
Network Patch Cords, Network Patch Cables, Fiber Optic Cables, Datacomm Cables, Custom Cables, Cat5e / Cat6 Cables, Power Cables, Power Cords
---
When you're shopping for an outdoor cable, you want something reliable to stand the elements without sacrificing connectivity. Whether you're shopping for outdoor networking cables or outdoor power cords, shop Cables.com for cables that will do the job without breaking the bank.
Whatever your outdoor cables needs, Cables.com has you covered. We carry a broad selection of outdoor ethernet cables, outdoor fiber optic cables, and more. We stock only the best quality cables so you can make a purchase you know will last a long time and work just as well as it did the day you opened it. Let's take a look at some of the outdoor cables we've made available and learn about why you should consider shopping Cables.com!
Outdoor Networking Cables
Depending on where your home or office is located, there's a good chance you'll have to shop for an outdoor ethernet cable someday. Cable.com's Datacomm cables for outdoor use are built to withstand rain or shine, and can even safely be buried directly.
Our Category 6 Outdoor Ethernet Cords are shielded cables, which means that they're resistant to EMI or Electromagnetic Interference, so you won't have to worry about having your connection interrupted at a bad time. These Cat6 outdoor cables feature an HDPE jacket, which is superior to standard PVC and strong enough to survive for many years. It's waterproof and UV resistant, and resistant to damage from burrowing pests and rodents besides.
We also carry Cat5e outdoor ethernet cables. Like our Category 6 and Category 6A outdoor cables, these cables are made of rugged and durable jackets meant to withstand punishment from the elements. They're built with solid bare 24 AWG copper cable and are resistant to signal transmission interference. Install them and forget about them, confident that they'll keep working when you really need them to.
If your data needs are a little complex, no need to fear - you can purchase outdoor fiber optic cables at Cables.com as well! You can find both OS2 Single mode fiber optic cable and OM3 multi mode optical fiber for direct burial.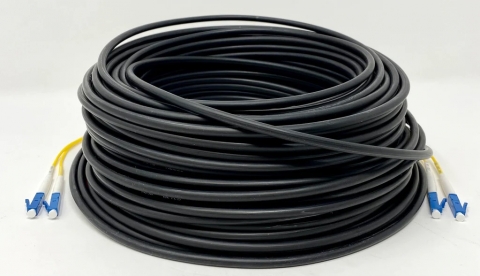 In addition to their sturdy jackets, these outdoor fiber cables have high quality LC connectors on either end. They're available in lengths between 10 and 300 meters, but you have the option of contacting us for custom lengths if necessary!
RG6 Coaxial Outdoor Cables
Our flexible RG6 Outdoor Cables are one of the best coaxial cables for 4k, and they're built for exterior or underground installation. These quad shield cables are also UV resistant and waterproof. We have the RG6 Coaxial Outdoor Rated cable for your internet or TV connection, whether you need it in 3 feet or 500 feet in length.
Outdoor Power Cables
It might still be spring, but if being prepared is a priority for you, you might be thinking ahead to summer - and the start of the hurricane season. A high performance, heavy duty outdoor-rated power cord is essential when the power is out and you need to keep the generator running so you can operate the fridge or AC. Cables.com provides outdoor power cords in different lengths and sizes.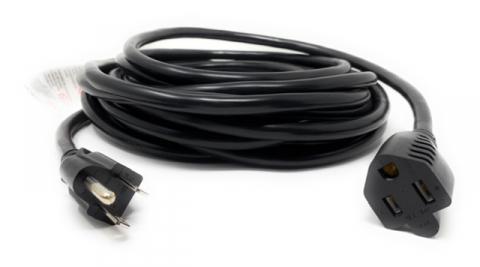 While the specifications of your home or office devices will determine whether or not these power cables are suitable for you in the event of an extended power outage, our outdoor extension cables are meant for running safely in the elements with no worry.
Shop Outdoor Cables at Cables.com
If you're looking for outdoor cables, we want you to find what you need at Cables.com. Can't locate the right cable for you on our online catalog? Contact us about preparing a custom cable for you, and consider buying in bulk to save! We look forward to working with you.
SHOP NOW: Cat6A Shielded outdoor cables - 50ft 16/3 Outdoor Extension Cord - Watertight Power Cords
---