Cables - Shop Cat6 Ethernet Cables, Cat5e Ethernet Cable, Cat5 Ethernet Cable, Fiber Optic Cables
---
Cables For Sale - Fiber Optic Cables, Network Cables, Outdoor Cables, Bulk Ethernet Cables, Cat6 Cables, Cat5 Cables, Cat5e Cables, Crypto Cables.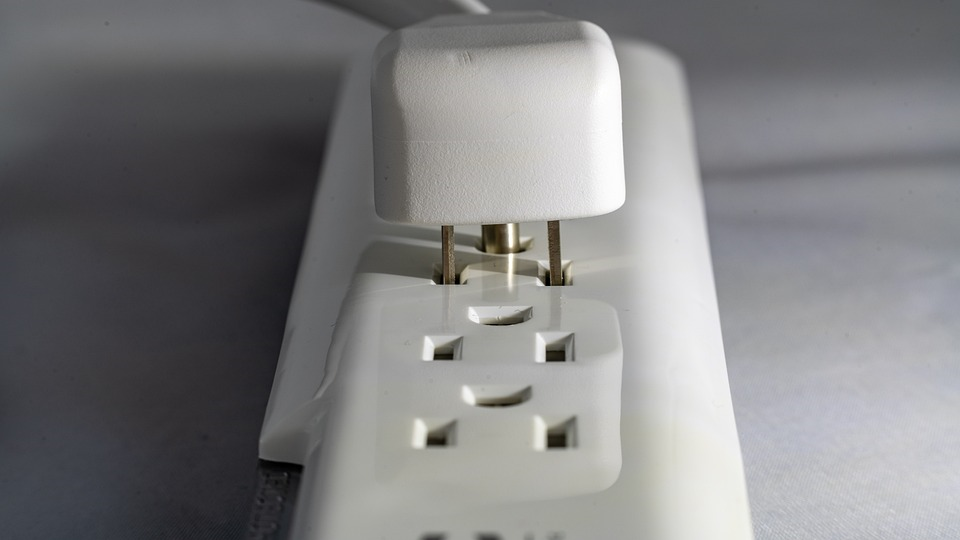 Powering Home and Office NEMA Power Cable
In North America, the standard outlets found in homes and businesses will likely accept the NEMA 5-15p series of power plugs.
by Vikas Dayal • October 28, 2022
Power Cords, Power Cables, Cables.com, Adapters
---
Cables.com stocks a wide variety of NEMA power cords in many different lengths, sizes, and configurations. Our selection of NEMA power cables includes popular 5-15p to C13 and NEMA 6-15 electric cord configurations as well as extension cords.
What are NEMA power cables? These power cords may be either fixed or detachable, and they connect an appliance to a power receptacle. The cables come in several different plug configurations used to power the most commonly installed wall outlets and devices such as personal computers and home electronics across a variety of voltage measurements.
Our NEMA power cords are constructed according to the power cord standards set by authorities in North America, and the vast majority of outlets in this region are expected to operate according to these standards. NEMA stands for the National Electrical Manufacturers Association, which is the ANSI-accredited Standards Developing Organization made up of the experts and professionals responsible for navigating industry-wide concerns and objectives.
In North America, the standard outlets found in homes and businesses will likely accept the NEMA 5-15p series of power plugs. These plugs typically feature three prongs and are used on cords for common electrical equipment such as home computers, guitar amps, and professional video equipment. Continuing on the equipment side of things, the C13 female plug supplies power to the device while the 5-15 plug is inserted into the wall socket. This particular configuration makes up what would typically be referred to simply as the PC Power cord. At Cables.com, you can find NEMA 5-15p power cords with C13 plugs in a variety of lengths and colors, and we can even custom build them to your specifications. Our cords are made with durable rubber casings and will last for years if taken care of.
In addition to the style found in most setups, Cables.com offers expanded combinations like the 5-15p to C13 power cord with rocking switch in order to save some money on your energy bill. Worried about wear and tear on your cables? We also stock power cords with C13 right and left angle plugs in a variety of lengths in order to conserve space and reduce pressure and wear on the cord itself, which is an essential feature when powering a home work space that might require a variety of devices to share limited outlets.
Power Cords for Your Home Office
Misplaced your laptop power cable? You can find a replacement dual-prong 1-15 power cable here on Cables.com, where we stock high-performance NEMA 7 Amp power cords and accessories. Cables.com also carries the NEMA 5-20P to IEC C19 125 Volt Power Cords that can be used primarily for the Cisco 5000/6500/7500 Router in multiple lengths. These cords come in multiple lengths and are made from industrial grade materials, available here at Cables.com at everyday low prices.
Power Cords for Dipping Your Feet Into Bitcoin
If you're interested in mining cryptocurrencies including Bitcoin, visit Cables.com for your NEMA 6-20P to IEC C13 250 Volt 15 Amp Power cords, used primarily in BITMAIN PSU 220v 240v machines, and certain Antminer S9s that use a 6-20 plug. We can also provide you with NEMA 6-20 20 Amp extension cords ranging from 3 to 15 feet in length.
If you have any questions about our NEMA power cords or other offerings, contact us today to speak to a Cables.com representative. We look forward to providing you with the power cables you need!
SHOP CABLES NOW:
NEMA 5-15P TO C13 PC POWER CORDS - NEMA 15 AMP STRAIGHT BLADE CORDS - NEMA 1-15 POWER CORDS - NEMA 5-20 POWER CORDS - NEMA 6-20 POWER CORDS - NEMA 6-15 POWER CORDS - NEMA 5-15P EXTENSION CORD
---