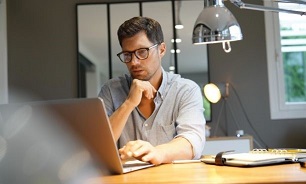 A fast, reliable network connection is necessary for any workplace. Explore these solutions when wondering how to increase office internet speed.
Upgrade Your Router
Like many other types of technology, routers are constantly improving. If the router in use in your office is several years old, it's time to upgrade. Newer routers can provide more power, faster speeds, and dual-band networks. With two networks, one at 2.4 GHz and one at 5 GHz frequencies, you can reduce the number of users on each band, which can improve speed. Using the 5 GHz frequency takes your network out of competition with the breakroom microwave and other appliances that may use the 2.4 GHz frequency.
Change the Channel on Your Router
Office buildings have a lot of opportunity for electromagnetic interference and competition on router channels with adjacent offices all using the same channel on their routers. Try selecting a different channel for your router to quit competing with the business on the other side of the wall.
Use Wired Connections
Wired connections are faster than wireless. If you can configure your office to allow several workstations to connect to your network using cat6 network cable, those workstations will experience a boost in internet speeds. Larger networks can introduce fiber connections for greater speed and longer distances.
Check for Unauthorized Users and High-Bandwidth Consumers
Smaller businesses sometimes don't attend to network security as much as they should. Improve your network security and make sure you don't have unauthorized users or devices connecting to your network. Make sure anyone using your network for activities that consume a lot of bandwidth, like downloading huge files or working with high-definition video, computer-assisted design, or vast calculations, can get out of other users' ways. Download files and install updates at night, if possible. If you are a midsize to larger business, segment your network to group devices that interact with one another often while avoiding signals from other segments of the network.
These are just a few steps you can take to increase office internet speed. Using the best cables to link your wired network devices is a given to keep everyone connected and the work flowing.