Cables - Shop Cat6 Ethernet Cables, Cat5e Ethernet Cable, Cat5 Ethernet Cable, Fiber Optic Cables
---
Cables For Sale - Fiber Optic Cables, Network Cables, Outdoor Cables, Bulk Ethernet Cables, Cat6 Cables, Cat5 Cables, Cat5e Cables, Crypto Cables.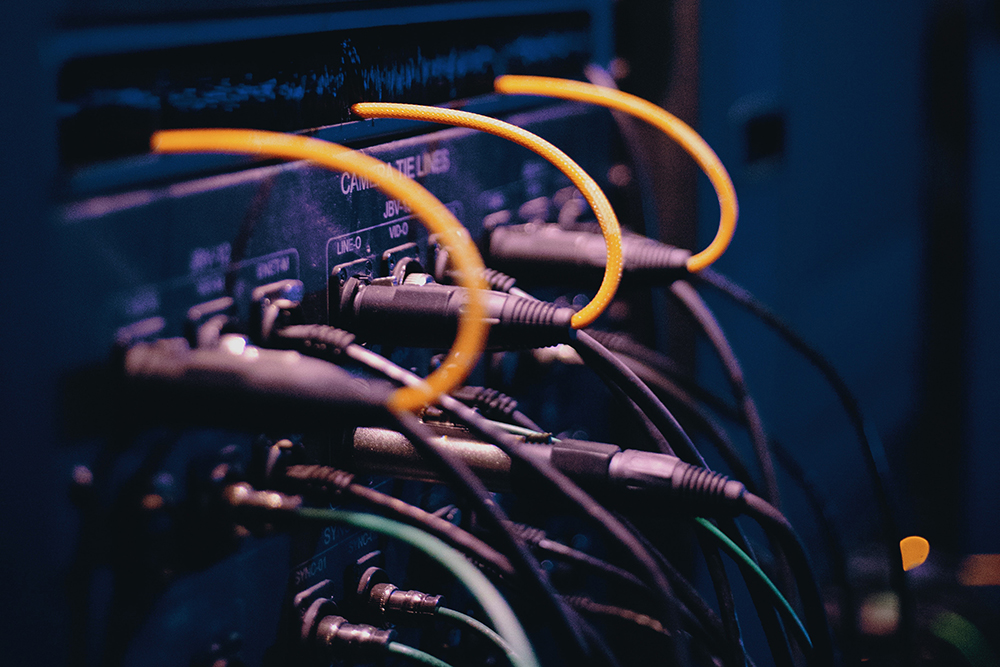 Data Cable Connections, Components & Accessories
When installing ethernet cables or fiber optic cables, choosing the appropriate connections and accessories for the job will prove just as import...
by Vikas Dayal • May 29, 2022
Keystone Jacks, Patch Finder, Network Patch Cords, Adapters, Cat5e / Cat6 Cables, Custom Cables, Custom Fiber Optic Cables, Fiber Optic Cables
---
Internet cables, such as fiber optic cables and ethernet cables, remain an important part of data transmission, even in terms of satellite and wireless applications. Networking cables and fiber optic cables come into play for telecommunications, broadcasting and internet data transmission, even when the end-user connects via Wi-Fi or a cellular signal.
When installing ethernet cables or fiber optic cables, choosing the appropriate connections and accessories needed for the job will prove just as important as any other decisions about the type of cable. With cat5 and cat6 ethernet cables for example, the RJ45 connectors at the ends must be rated for the same performance level as the cable to avoid negatively affecting its speed and bandwidth capacities. As mentioned in previous posts, whenever any type of cable will be installed in a plenum space or outdoors, it's important to choose only plenum-rated or outdoor cables.
For fiber optic cabling, both single mode and multimode cables primarily use SC (standard connectors) or LC (lucent connectors). Though they've been around since the early 1990s, SC fiber optic connectors have not become obsolete. Their continued popularity is, in part, due to their push/pull lock system making them easy to connect and disconnect. Their significant price-reduction in the decades since their invention also keeps them competitive and makes them a popular choice for many fiber optic cable applications.
Originally invented to replace SCs, LC fiber optic connectors differ in their size and lock system. At half the size of SCs, LC connectors work well in crowded networking panels for server rooms and data centers across various industries. LCs use a latch-style locking system. Fiber optic patch cables can also be configured with LC to SC connectors for a seamless transition between the two generations of technology.
Some specialty connectors used with fiber optic patch cables include mode conditioning cables used to bridge between single mode and multimode cables to reduce signal dispersion and pigtail cables used to splice a single fiber optic signal to multiple sources. Pigtail cables come in handy for local area networks (LANs) or any installation requiring a single data signal to serve multiple terminals.
While ethernet cables almost exclusively use RJ45 connectors, networking patch with options such as RJ45 to USB and other component conversions. RJ45s are also available with snagless boots, also known as "bootless" cables. Shielded ethernet cables offer protection against electromagnetic interference, important for applications in which the cable may be installed in a high-traffic networking panel or near large and/or high-voltage equipment or wiring.
Depending on the application, whether you're installing fiber optic wiring, networking cables or both, any number and type of accessories may be required for an effective and safe installation. Among our selections, you'll find crossover accessories and splitters/Ts as well as panels, boxes and wall plates of all kinds. Some of our most popular fiber optic accessories include fiber optic couplers, loopback adapters and fiber optic enclosures. In terms of ethernet cable accessories, keystone jacks and connectors, cat5 and cat6 surface mount boxes, low voltage mounting brackets and ethernet switches are some of our best-sellers.
When choosing data cables for any project or installation, careful attention must also be paid to the cable connectors, other components and accessories needed for a safe and successful installation. At Cables.com, we offer tools such as our quick patch finder and custom cable builder to assist you. Our customer service will always be happy to help you determine the types and quantities of all cables and accessories we sell. Custom builds and bulk orders are our specialty. We look forward to supplying you with everything you need for your next project.
Shop our selection of fiber optic and networking cable accessories
---