Cables - Shop Cat6 Ethernet Cables, Cat5e Ethernet Cable, Cat5 Ethernet Cable, Fiber Optic Cables
---
---
Fiber Optic Connectors, Enclosures, Accessories and More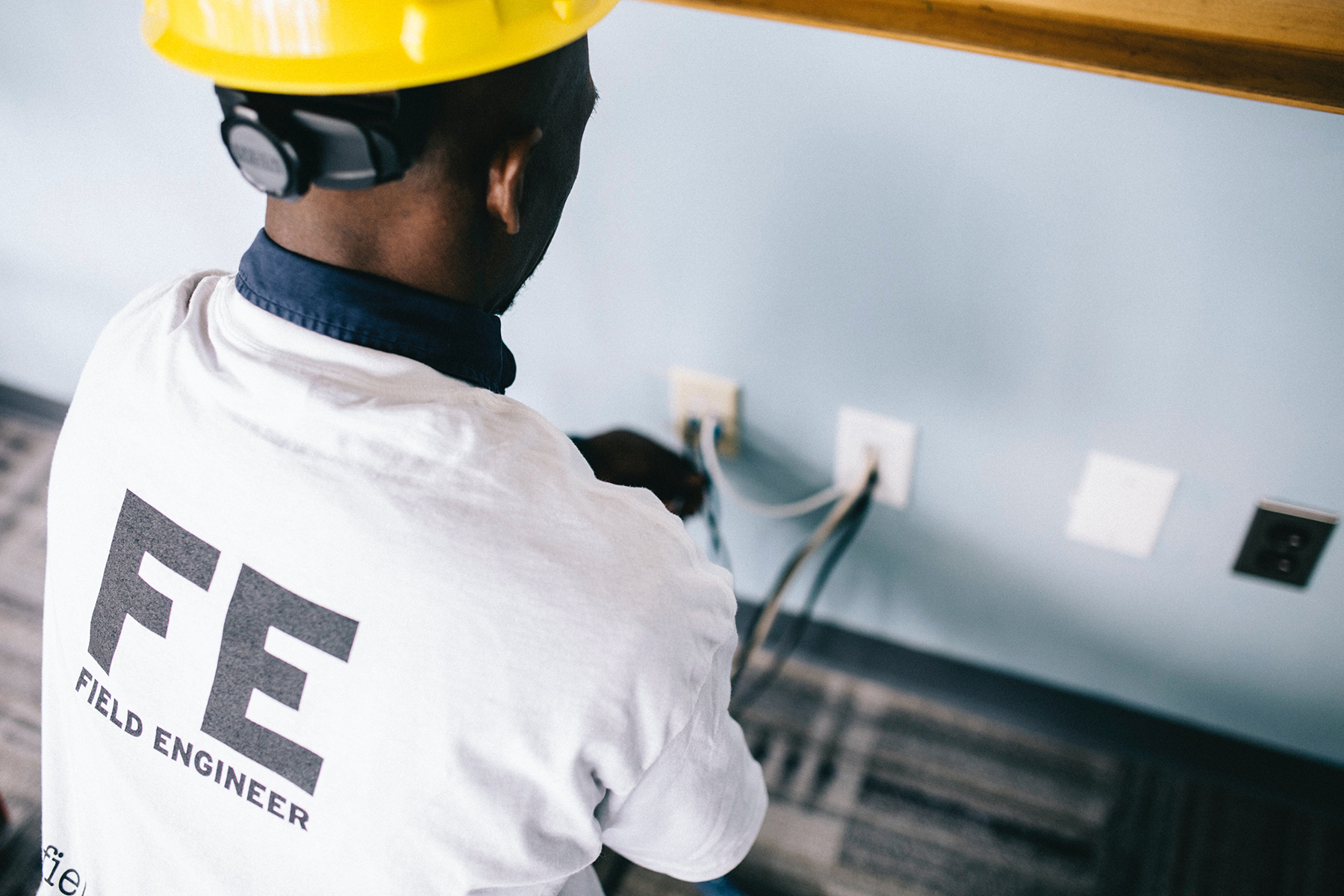 Accessories and Tools to Configure Fiber Optic Cables
Cables.com carries all the fiber optic connectors, enclosures and other accessories to make custom configurations and installations possible.
by Vikas Dayal • October 16, 2022
---
Cables.com carries fiber optic connectors and accessories, fiber optic enclosures and the tools you need to put it all together. We understand that many projects involving fiber optic cables require custom installations and the flexibility to cut fiber wiring to various lengths to create the necessary configuration at the time of construction or upgrading. Not only do we carry the bulk fiber optic cable necessary for contractors and I.T. teams to create these custom builds, but we also stock a wide selection of fiber optic connectors, fiber optic enclosures, accessories and even the tools required to do the job.
In additions to our extensive stock of both single mode and multimode fiber optic cables, Cables.com carries all the fiber optic connectors, enclosures and other accessories to make custom configurations and installations possible. We understand that contractors and installers may not always know exactly what a particular client will need or even who their next fiber optic install may be for. In the competitive marketplace, it makes sense to have an extensive stock of the most common types of fiber optic cables as well as LC and SC fiber optic connectors, fiber optic enclosures, and many other common accessories and tools necessary to complete most types of jobs.
In terms of fiber optic connectors, LCs or lucent connectors, are probably the most common type, and a contractor working on anything other than the most basic install will want to have some on hand. However, SCs, or standard connectors, retain a significant place in the market. While more commonly used for portable assemblies (such as audio and video equipment) than long-term installations, SC connectors cannot be ignored as an important component of many fiber optic cable applications. To a lesser extent, STs. or straight tip connectors, may become important for installers who commonly take on secondary education and military contracts, such as installations on university campuses or military bases where these types of connectors are favored. Cables.com stocks all three types of fiber optic connectors.
Fiber optic enclosures often become important components when installing fiber optic cables. Different types of fiber optic enclosures may be permanently mounted to walls or designed to be portable for audio and video applications such as sound and tech for musicians and other traveling entertainers. Fiber optic enclosures serve a number of different purposes, chief among them protecting the delicate individual fiber strands that must be exposed to splice fiber optic cables together. Fiber optic enclosures usually also include some form of excess cable management, useful for when repairs are needed or if a mounted enclosure needs to be relocated and mounted elsewhere. Our selection here at Cables.com features fiber optic slide trays, cassettes and fiber optic sliding panels available preconfigured for three or six cassettes. We also offer a blank fiber optic adapter panel that can be configured at the time of install to meet any unique project specifications.
Cables.com stocks many additional fiber optic accessories and adapters including fiber optic mode conditioning cables, loopback adapters, fiber optic couplers and pigtail cables, just to name a few. For the tools to get the job done, look no further than our selection of testers and tools including cutting and stripping tools, crimping and compression tools, testers, tool kits and more. Cables.com is your one-stop shop for everything related to fiber optic cables.
For technical questions or if you experience any difficulty navigating the website, knowing or finding what you need, feel free to contact our professional and helpful customer service team. They can assist you in making your selections as well as placing your order, whether you prefer to do so online or over the phone. We look forward to supplying you with everything you need for your client's or your own fiber optic installation.
SHOP CABLES NOW:
CAT5 CABLES - CAT5E CABLES - CAT6 CABLES - CAT6A CABLES - NETWORKING CABLES - FIBER OPTIC CABLES - OUTDOOR CABLES
---