Cables - Shop Cat6 Ethernet Cables, Cat5e Ethernet Cable, Cat5 Ethernet Cable, Fiber Optic Cables
---
---
Choosing Cat5e Networking Cables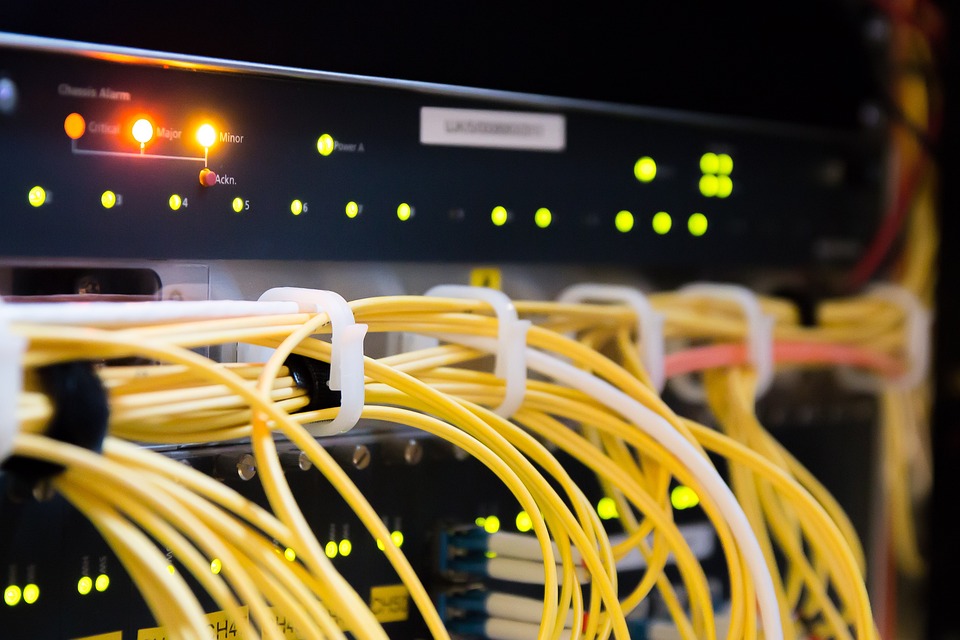 purchase Cat5e network patch cables for your ethernet connection
Cat5e network patch cables are updated versions of the Cat5 cables that were commonly used through the 1990s.
by Vikas Dayal • February 03, 2023
Cables.com, Cat5e / Cat6 Cables, Custom Cables, Network Patch Cables, Network Patch Cords
---
No one data network is the same, and each home or organization will require something different in order to operate at optimum capacity. While it's easy to think that newer is better, buying Cat6a or Cat7 ethernet cables might not be the right option for you. Take a look at Cables.com's Category 5e network patch cables and decide for yourself whether or not they're what you need!
Ethernet cables can be a bit like glass slippers - one size won't fit all. While many internet networks run off of Cat6a, Cat7, or fiber wireless connections now, that doesn't mean that Cat5e cables have been rendered redundant. In fact, they might be just what you need for your personal network setup.
What Makes a Category5e Ethernet Cable?
To put it simply, Cat5e network patch cables are updated versions of the Cat5 cables that were commonly used through the 1990s. While those early cables could only handle speeds of up to 100 MBPs, the far speedier Category5e cables were capable of processing up to 350 MBPs. It certainly pales in comparison to fiber's gig speeds, but depending on what you're looking for from your connection, Cat5e can get the job done, making it a suitable alternative to Cat6 or Cat7 cables when you're seeking high speed data and gigabit ethernet for your network.
Cat5e Patch Cables
Cables.com's Category5e ethernet cables are available in two common configurations: with booted or bootless jacks. This means that you have the option of purchasing your Cat5e patch cables with snagless boots, ensuring a snug fit for your connector, or as a bootless network patch cable ideal for crowded installations. Regardless of whether or not you opt for a booted terminator to your cable, these ethernet cords are build in the USA from 4 pairs of 24 AWG high-quality pure copper wire - we never use CCA wire, which means that you don't have to worry about losing signal due to low quality wiring. All RJ45 plugs on either end of our cables are 50 micron gold plated. These Cat5e cables are rated for up to 350 Mhz, which means they operate fast enough even for gigabit applications.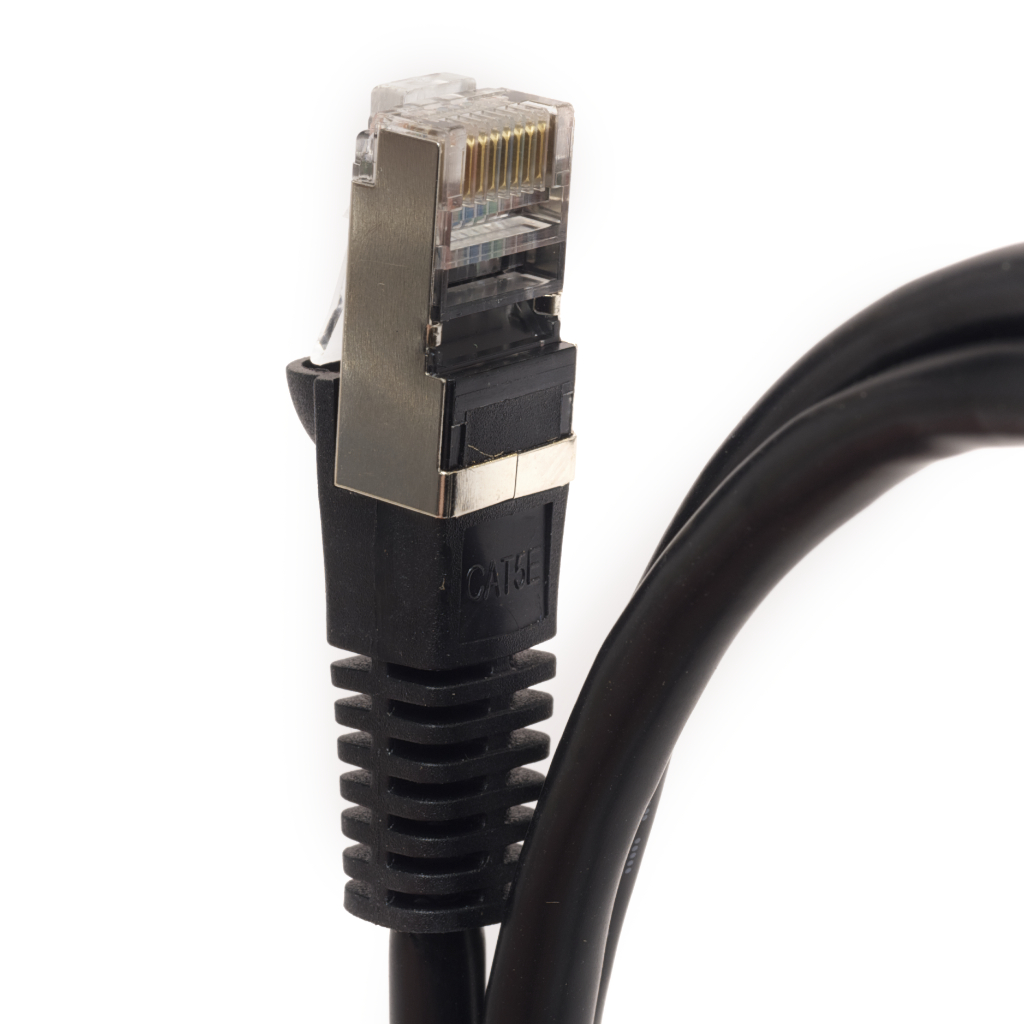 Our cables are available for purchase online in a variety of colors and lengths ranging from .5 all the way up to 200ft, but if you can't find exactly what you're looking for, there's no need to fear - with Cables.com's Custom Cable Builder, you never have to worry about being disappointed! We want you to find the correct cable according to your specifications.
If it's Plenum-rated cables you need, Cables.com has you covered with Category5e plenum cable, or CMP jacket cables which are meant to conform to many local fire codes. These cables burn more slowly than riser-rated cables, and as such, are safer to install in tight spaces like above ceilings and behind wall panels.
You can also find Cat5e Shielded Outdoor cable, built with LLDPE jackets superior to PVC which are meant to last even under rain and shine, or direct burial. They're resistant to damage from animals and rodents, and their shielded RJ45 connectors keep out environmental noise for clean, steady signal transmission.
Need to bridge two computers? Cables.com also offers crossover ethernet cables, ensuring that you can always find the equipment and networking material you require.
Have questions? Don't hesitate to Contact Us! Our staff are committed to making sure you've got the correct cables for your job, big or small. We're here to help!
SHOP NOW: Cat 5e Cables in multipacks - Bulk Cable - Shielded Cable
---