Cables - Shop Cat6 Ethernet Cables, Cat5e Ethernet Cable, Cat5 Ethernet Cable, Fiber Optic Cables
---
---
Buying Ethernet Cables at Cables.com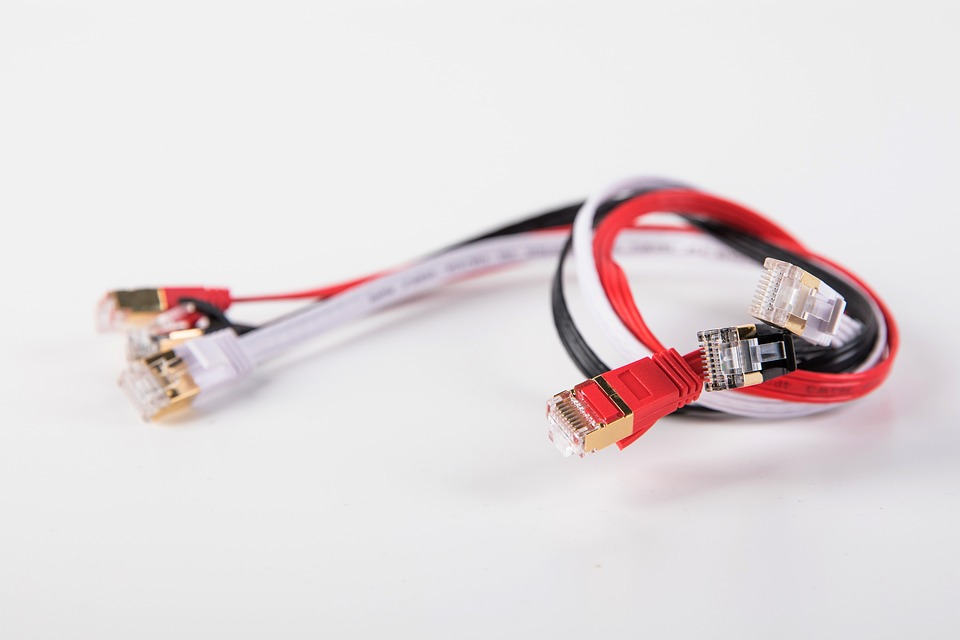 Category 5e, Category 6, and Category 6a Network Patch Cables
The right network patch cable for your data installation will depend on your needs and budget.
by Vikas Dayal • March 23, 2023
Cat5e / Cat6 Cables, Network Patch Cables, Network Patch Cords, Patch Finder
---
Cables.com stocks a broad variety of ethernet cables, but which cable is the best cable for you? The right network patch cable for your data installation will depend on your needs and budget. You can find everything from Category 5e ethernet cables to Category 8 cables, and more besides.
What Ethernet Cable Do I Need?
The right ethernet cable for your home or office data network will depend on your needs and budget. You might need a network patch cable that's capable of gigabit applications - but then again, you might not. Today we'll take a look at the variety of ethernet cords available on Cables.com and contrast and compare them.
Category 5e Network Patch Cables
Category 5e network patch cords are an updated form of the Category 5 cables that were more commonly used in the 90s. The key difference is that Cat5e cables are capable of achieving speeds of up to 350 MBPS, whereas the older Cat5 cables could only handle speeds of about 100 MBPS - a significant increase. Category 5e cables are considered the best alternative to Cat6 or Cat7 cables when you need high speed data and gigabit ethernet for your organization's network.
Cables.com's Cat5e patch cables with snagless boots offer long-lasting durability due to their thickly insulated outer jackets. The snagless boot ensures a snug fit in the receptacle, which means it can handle some handling without the worry of a disrupted connection.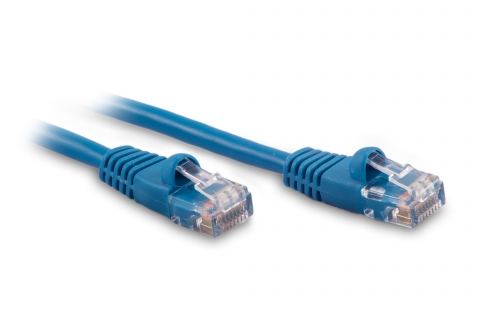 You also have the option of ordering bulk packs of our Cat5e cables, available in a variety of lengths. Buy cables in bulk in order to get the best price for your job, ensuring you don't have to worry about coming up short when it comes to getting your data network up and running.
Category 6 Network Patch Cables
Cat6 cables are considered the standard today, as they offer high speeds without breaking the bank. They can operate at up to twice the performance of Category 5e cables and are gigabit rated, and they're also suitable for POE (Power Over Ethernet) Devices, meaning you won't need to buy even more cables to get your network running. They're a great option for connecting cable modems, routers, and switches in a residential environment!
Our bootless Cat6 ethernet cables are best suited for high density network switches like cramped server racks, where every bit of space counts. And they're rated up to 550 Mhz, which makes them suitable for running gigabit applications.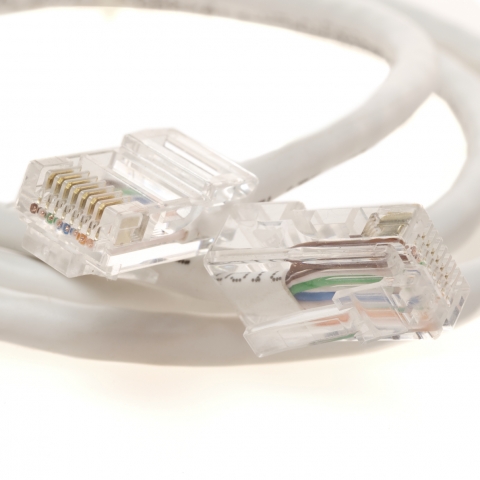 Category 6a Network Patch Cables
If a standard Category 6 ethernet cord won't cut it, consider upgrading to a Cat6a cable. They're rated to perform at speeds much faster than a Cat6 cable, and can achieve 10GB performance over their copper wire up to 100 meters without the need for any converters. Our Category 6a ethernet cables feature 24awg gold-plated modular plugs with snagless molded boots for a clean, professional look and heavy jackets that are built to lose less power than Category 5e and Category 6 cables do.
You have the option of purchasing your 32awg 600MHZ Cat6a network patch cord with a slim jacket as well, which makes the cable super flexible and allows for increased air flow in high density racks where overheating might be a concern.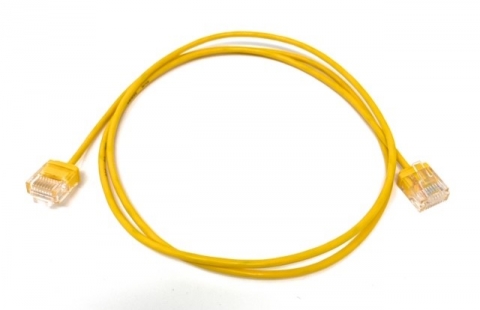 ...and so much more!
Today we've covered Category 5e, Category 6, and Category 6a network patch cords - but Cables.com has so much more to offer!
If you can't wait for the next post to get started, take a look at our Quick Patch Finder tool for network cables and power cords - it's a good way to figure out what network patch cable might be best for your particular data installation needs.
Feel free to contact us at sales@cables.com or through our webform with any questions.
Until next time, happy shopping!
---