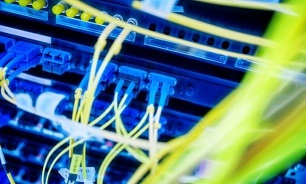 A network diagram provides a visual representation of all the devices that use your network, how they connect to the network, and how they may connect to each other. It is essential that network diagrams are updated. The best way to create a network diagram is to use software designed to do the job. These programs provide a dynamic real-time visual representation of your network that will identify all network devices and whether they are functioning properly. The major benefits of an up-to-date network diagram are as follows:
Security: a dynamic network diagram program crawls your network and creates a visual picture of all connected devices. Regular monitoring reveals unauthorized devices. Some of these may be relatively benign; employees sometimes set up and connect extra devices because they think it will boost their productivity or provide extra storage or processing power. The problem is that these devices won't necessarily observe all your network security protocols. A diagram will help you identify these devices and either remove them or bring them into compliance. A larger security issue is the malevolent unauthorized device that someone has stealthily connected for the purpose of exploiting, compromising, or robbing the network of confidential information. An up-to-date diagram will find these devices and make it possible for engineers to disable them.
Troubleshooting: an up-to-date network diagram can identify slowdowns, bottlenecks, and failures. The diagram shows the physical layout of the network, including access points, switches, routers, peripherals, phones, and tablets. Monitored dynamic diagrams provide critical information that helps IT professionals address performance issues quickly, without having to hunt around for the problem's source. This is especially helpful when the problem originates outside the company firewall or in a device that stands between devices within the network.
Planning and Performance: users will never stop asking for more speed and bandwidth. Speed is affected by distance, so your network's physical configuration matters and relocating devices might actually buy some speed. Knowing your network "topology" means knowing where devices, ports, and paths for various types of network cables are currently located. In addition, it means knowing where new equipment and cabling could be added when the time comes to expand.
An up-to-date network diagram should be a priority item in disaster plans. In the event of a major failure, recreating your network may depend on said network diagram. A network diagram is one element of IT documentation necessary to a seamless operation, along with hardware, server rack and cable diagrams, IP addresses, and serial numbers of physical devices.