Cables - Shop Cat6 Ethernet Cables, Cat5e Ethernet Cable, Cat5 Ethernet Cable, Fiber Optic Cables
---
---
Misconceptions About Fiber Optic Cables
by VIKAS DAYAL • April 16, 2020
Cables.com, Data Center, Fiber Optic Cables
---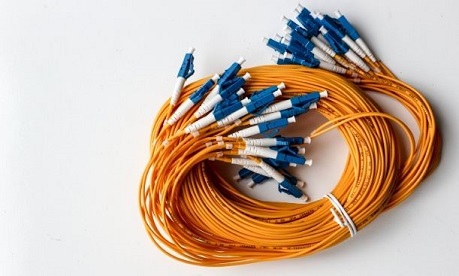 Perhaps because fiber optic cables contain threads of glass, myths about their durability and difficulty have been around for years. Don't allow misconceptions about fiber optic cables to deprive you of their benefits. Here are some common misunderstandings about fiber optic cables.
Fiber Optic Cables Are Fragile – Not Really
Fiber optic cables have a higher pull tension than other cables and hold up to extreme environmental conditions better than copper. That's why they are commonly used undersea. They put up with more extreme temperatures, and newer versions bend more easily. Yes, they're made of thin strands of glass, but many of these together within the cable's coat are actually very strong.
Fiber Optic Cables Are Dangerous – Who Says So?
Fiber optic cables don't conduct electricity and are therefore safer than copper cabling. Yes, installers must take precautions against fire and injury, but once fiber optic cable is in place, the risks are minimal. While it is still possible to create glass shards during installation, splicing and terminations have gotten easier over the years. Because they transmit data with bursts of light instead of electricity, fiber optic cables do not create and are not susceptible to electromagnetic interference. That means that running your microwave won't interfere with signals traveling through your network over fiber optic cables.
Fiber Optic Cables Are Expensive – Not So Much
Fiber optic cables use less equipment and less power than copper. They save on energy costs. Over the decades since fiber optic cable was first introduced, manufacturing processes have improved and become more streamlined, lowering cost. They are more "future proof" than cable, because their greater speed and capacity can handle upgrades for years to come.
Fiber optic cable is durable, efficient, and fast. Installation has gotten easier and costs have gone down. The day is coming when copper simply will not be able to keep up. Contact Cables.com for help determining what kind of cabling you need for your network.
---