Cables - Shop Cat6 Ethernet Cables, Cat5e Ethernet Cable, Cat5 Ethernet Cable, Fiber Optic Cables
---
---
Bulk Order Cables at Cables.com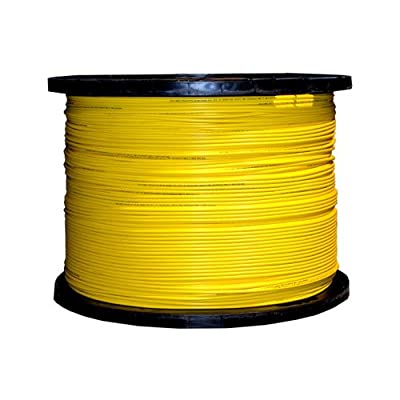 Purchasing Cables in Bulk from Cables.com
Cables.com offers bulk wire and cable at some of the most competitive prices in the market.
by Vikas Dayal • November 25, 2022
Custom Cables, Cat5e / Cat6 Cables, Cables.com News and Information, Cables.com, Audio/Video Cables, A/V Cables, Fiber Optic Cables, Network Patch Cables, Network Patch Cords
---
It's important to have the right cables for the job - but did you know that it's just as important to have the right AMOUNT of cables? It's easy, even tempting, to overload your network whether you're wiring your home or business. After all, cables can get expensive. But if you want to do the job right, you MUST have the cables you really need. The best solution? Buy cables in bulk, and buy them from a reputable seller of reliable cables available at the best prices: a seller like Cables.com
Buying Cables in Bulk
Cables.com offers bulk wire and cable at some of the most competitive prices in the market. It's the best source for your bulk cable needs, whether you're looking for fiber optic, Cat5e, Cat 6, Audio, Video, or Phone cables. We offer the best bulk deals on everything from speaker wires for your home theater's surround sound system to Cat 6a network patch cables for your business. Today, we're going to take a look at some of the different types of cables available for purchase in bulk from Cables.com.
Depending on what you need, you may even find it among our convenient bulk packs including five, 10 or 15 each of some of our most popular lengths and configurations.
We promise that you'll be sure to find the right cables for your job available in bulk here at Cables.com - and that we can help you out even if you need something a little more specific.
Coaxial Cable in Bulk
When it comes to coaxial wire and accessories, there are so many different types that it can get a little confusing. If you're looking to buy coaxial cable in bulk, take a look at our offerings on Cables.com. We stock every kind you can imagine. This includes coax RG-58/U, a commonly used 50 Ohm cable with a stranded 20 AWG center for cable assemblies built in the field; as well as RG6 Quad Shield Coaxial cable, the 75 Ohm coaxial cable used in HDTV applications. You can find these cables on Cables.com in spools of up to 1000 ft in length, which means that you'll have just as much cable as you need for your installation.
If you really want to impress your guests with your home theater setup, you should probably consider buying your speaker wire in bulk to really get the best use out of your surround sound system. Cables.com carries bulk speaker wire between 14 and 22 gauge, including 500 ft 12AWG Enhanced Loud Oxygen-Free Copper Speaker Wire Cable and up to 1000 ft of 16/4 Indoor/Outdoor Use High Strand White Jacket cable.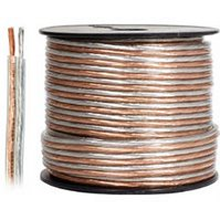 Bulk Fiber Optic Cable
Cables.com stocks high quality fiber optic cables in both single-mode and multimode at the most competitive prices. Here, you can find up to 1000 feet rolls of Duplex Multimode 50 Micron PVC Riser Cable as well as Singlemode 9 Duplex PVC Cable. These cables are strong and perfect for any project, and you can even order them in custom colors!

Bulk Network and Electrical Cable
Even with the best networking equipment, the right wires and cables are essential for a truly dependable and fast network. Buying your cable in bulk is a great way to keep your overall costs down, and it ensures that you have enough cables and wires to avoid an installation delay.
If you're a contractor in need of bulk network cabling, look no further than Cables.com. At Cables.com you can purchase Category 5e, Category 6, and Category 6a in 1000-foot spools and in your choice of color. These high-speed cables are the industry standard for ethernet cables, with Cat6 cables capable of POE (Power Over Ethernet) Devices, offering a reliable and secure connection between your home or office devices and the internet.
Can't find exactly what you're looking for? use our Custom Cable Builder for just the right fit. As always, don't hesitate to reach out to us directly at 631-617-5190, or at (800) 372-3725 Toll Free. To contact us online, fill in the form and we'll message you in response so we can get to work meeting your cable needs.
SHOP NOW: Bulk Cross-Connect Telco Wire - Bulk Cat5e and Cat6 Outdoor Burial Cable - Bulk Category 3 Wire
---