HDMI Converters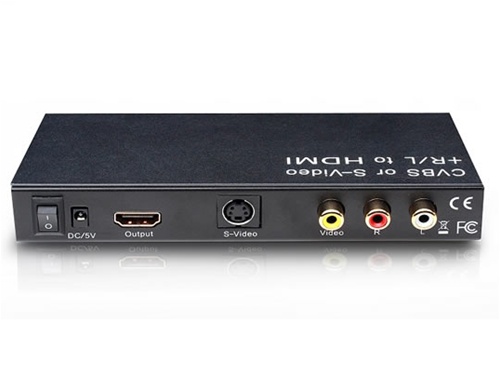 At Cables.com we offer you a range of HDMI accessories including HDMI converters. These devices convert various types of signals into HDMI so they can be displayed on HDMI display devices. We have converters that can work backwards too to convert HDMI source signal to display VGA or DVI.
Our VGA to HDMI converters can convert input analogue signals from computers to HDMI digital input for television display. Many of these converters take audio from VGA and add it over the HDMI signal. A USB to HDMI converter will transform a USB input from a computer to HDMI output for your supported device. DVI functions solely with a digital video signal and it lacks the sound signal that is present with HDMI. To achieve an audio output with your DVI device, you will need our efficient converters to add audio over the DVI output.
Your video game consoles and DVD players produce a component signal which is an analogue signal similar to VGA. Converters for Component or composite to HDMI perform change in signals to give you a high-quality HDMI output.