Cables - Shop Cat6 Ethernet Cables, Cat5e Ethernet Cable, Cat5 Ethernet Cable, Fiber Optic Cables
---
---
Tips for Selecting a Structured Cabling Contractor
Structured cabling brings order out of chaos. When outsourcing installation, consider these tips for selecting a structured cabling contractor.
by VIKAS DAYAL • June 07, 2020
Datacomm Cables, Data Center, Cat5e / Cat6 Cables, Cables.com News and Information, Cables.com, Fiber Optic Cables, Reseller, VAR
---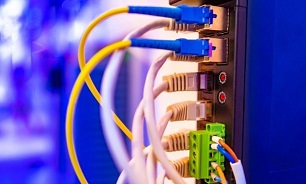 Expanding a facility or moving to a new one requires careful planning about how to accommodate, relocate, or expand network connections. Structured cabling is the backbone and circulatory system of any large or complex network installation. For institutions facing large cabling projects, we offer these tips for selecting a structured cabling contractor.
Expertise in Codes and Standards
As you develop a list of contractors to ask for a quote, ensure that companies on the list can demonstrate expertise in local building codes as well as international standards for structured cabling infrastructure. Professional organizations and standards groups have painstakingly spelled out standards for different types of buildings and installation for structured cabling systems. Any contractor on the list of prospects should be able to state up front how they comply and stay up to date with these standards.
License, Insurance, Experience, Warranties, and References
If you were looking to remodel your kitchen, you would ask any contractor under consideration to provide proof of insurance and a copy of their state and/or local license. You would also ask for references and check them. You might also ask how long the contractor has been in business and how for how long they have been doing this kind of structured cabling work. You should identify the scope of work the contractor can handle, from design through installation and testing of your structured cabling system. Most reputable cabling contractors will offer some type of warranty for their work. Read the fine print before you sign to ensure you fully understand what you would be getting in terms of assurance that the work will meet your needs and that the contractor will correct problems for a specified amount of time after the installation is finished.
Detailed Quote and Timeline
An experienced contractor will provide a detailed quote, specifying the estimated time the project will take from planning through testing. Quotes should identify costs for planning, equipment, supplies, and contingencies for unexpected delays or complications. Your prospective contractor should know how to buy cable for you, and what kind and how much cable you'll need. Most institutions have a "request for proposal" procedure in place. Prepare a detailed RFP that spells out your expectations and dates when proposals are due. Late submissions are a red flag. If the contractor is late on submitting a proposal, you might expect they will be late on finishing the job, too.
Our top tip for selecting a structured cabling contractor is to be as clear and specific as possible about your needs and expectations, and give yourself plenty of time to sort through contractor candidates to find one with the right credentials to complete your job.
---