If you need to convert the signal from your laptop or PC to adapt to your display, you can either go from an analog to digital, or the other way around. Keep in mind that the $2 cables you see on the internet do not work - you cannot convert an analog to digital signal for that price! We have tried those cables, and they end up collecting dust in our lost and found drawer!
What is an analog signal?
VGA, also known as SVGA- the blue port that everyone has seen on their machines.
SVHS, also known as S-Video- Video only, not popular
RGB, or Component Video- Red Green and Blue Video Only.
Composite Video- Red White and Yellow found everywhere till some time ago
What is a digital signal?
HDMI- king of digital audio and video. 4K, Blu-Ray, HDTV, you have heard them all!
DVI- Video only, no audio. Not really popular anymore
Displayport- found in many new laptops, looks like an HDMI port.
Mini Displayport- Mainly found in Macs, but some other systems also have this mini connector.
An easy way to adapt your laptop with a display is to use your USB port. Simply connect the USB adapter to your display using the cables desired, and you can convert it into any of the above formats. If your laptop has a SVGA output, you can also upconvert using a VGA to HDMI adapter. On the other hand, if you want to down scale from an HDMI device to a VGA display, use the HDMI to VGA adapter. When trying to convert, look for a solution involving your VGA or HDMI port. They are the main connectors, and have the most options. These are the two highways, and the others are the side roads!
We have tried to make this an easy read. If you need help finding the right adapter, or path to convert signals between your devices, contact us at 1-800-372-3725.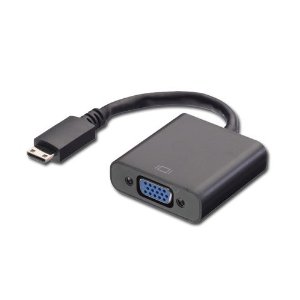 Convert Digital HDMI to Analog VGA signal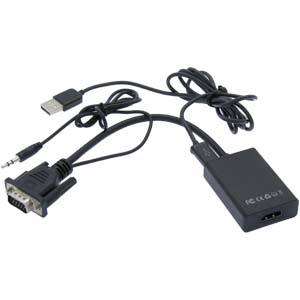 Convert Analog SVGA Signal to Digital HDMI